Reflects ecumenism of blood and true concept of martyrdom
An exhibition dedicated to the martyrs of the Russian Orthodox Church in the 20th century opened on May 30, 2018, at the Apostolic Palace of the Lateran, adjacent to The Basilica of St. John Lateran, the cathedral of the Bishop of Rome. 
The Orthodox Patriarchate of Moscow organized this exposition and presented it in different cities of Russia. It is now being held in the former residence of the Sovereign Pontiffs. While it is mainly dedicated to the Orthodox victims of the USSR, a section is also dedicated to Catholics.
Commemorating the martyrs is important for interreligious dialogue, said Cardinal Ravasi, because Islamic fundamentalism has "perverted the noble concept of martyrdom." Religious leaders must therefore recall that "violence in the name of God is a blasphemy and that this so-called martyrdom is an assassination." True martyrdom "spreads the good" and becomes a "principle of conversion."
This exhibition in the Lateran, "in the heart of Catholicism," is a particularly important "bridge" between Orthodox and Catholics, continued the Milanese cardinal. Echoing the words of Pope Francis on the "ecumenism of blood," he noted that martyrdom "united the two churches."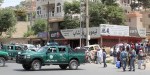 Read more:
Suicide bombing strikes Afghan council that declared such attacks sinful under Islamic law


Lenin wanted to kill as many priests as he could
Metropolitan Tikhon, president of the Moscow Patriarchal Council for Culture and spiritual father of Vladimir Putin, was also present at the inauguration. Tikhon said that the Russian martyrs of the 20th century were "compatriots in spirit" of the Roman martyrs of the first centuries. These men and women showed that nothing was more important than their faith, he said, not even their lives.
This interactive exhibition traces the atrocities committed against believers in Russia after the revolution of 1917. "The more we succeed in killing priests (…) the better," Vladimir Lenin wrote in 1922.
The numbers of this persecution are tragic. On the eve of the revolution, the country had 953 monasteries; by 1937, all had closed. There were 139 Orthodox bishops in 1914; by 1937, there were only four. As for the parish clergy, it went from nearly 69,000 priests to about 200.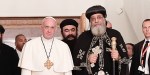 Read more:
From one pope to another: "Ecumenism of blood" will strengthen our resolve to be one