Even the saints have to grapple with this. Here's how to handle it.
What can God do in your life with one Bible verse a day?
Subscribe to Aleteia's new service and bring Scripture into your morning:
Just one verse each day.
Click to bring God's word to your inbox
Doubt is natural. Saints from Augustine of Hippo to Teresa of Calcutta all experienced it. So do we.
The Gospel for this Sunday, the 10th Sunday of Ordinary Time Year B, gives great examples about how to get through it — the "Dos" and "Don'ts" of doubt.
First: Don't hide from your doubts.
The first reading starts at the dawn of salvation history, when Adam and Eve have sinned and the Lord God comes looking for them. "Where are you?" he asks. Adam says he was afraid, "So I hid myself.'"
One of the primary causes of sin is also one of its primary effects: We think God is a tyrant. Instead of a Father who wants to help us, we think of him as a disciplinarian who wants to get us.
Rather then running to him when we are in trouble or in doubt, we avoid him; we stop praying and stay away from church.
We assume the worst — that our doubts have unmasked God — and so we hide away.
Instead, do what Mary did: Seek him out.
The Gospel today shows a very different approach. Seeing Jesus' first wave of hyper-popularity, his family decides "He is out of his mind."
Like Adam and Eve, they assume the worst and want to put Jesus away.
Jesus' mother Mary, the one who asked for, and witnessed, the first miracle at Cana, knows better.
She takes their relatives directly to Jesus. There, they learn that Jesus is bigger than they thought. He wants to create a family bond with every believer, including them.
The same thing happens to us when we bring our doubts directly to Jesus in the tabernacle or through his ministers. The more we learn, the more we see that our doubts come from misunderstandings, and God has an even bigger plan for us than we knew.
When faced with doubt, don't listen to the devil.
In addition to the relatives' doubts, the Gospel tells us about the doubts of the Jerusalem scribes who say "By the prince of demons he drives out demons."
They are making the same mistake Adam and Eve did in the first reading. The devil is the Father of Lies, the great sower of doubts. Pride is his greatest sin, and he will grab every chance to make himself look like our hero. This is how he lays his trap.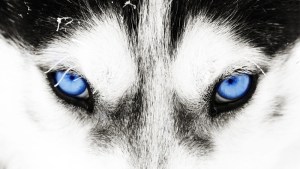 Read more:
The devil is like a dog in chains, and he'll bite if you draw close, says Pope Francis
Adam and Eve fell into it when they gave the devil credit for what only God can give — eternal life, wisdom and knowledge.
The Jerusalem scribes do the same, giving Satan credit for Jesus' miracles.
Jesus' reaction is the same as God's in the first reading. There, God sent Satan scurrying away. In the Gospel, Jesus becomes the "strong man" who plunders Satan's house.
Instead, take your doubts to their logical conclusions.
What Jesus tells the scribes is a very helpful exercise. As C.S. Lewis pointed out, since Jesus made himself equal to God, he is either a madman, a devil, or truly divine.
When you doubt the veracity of his Church or of his Scripture, spell out what that means. If they speak untruths, then Jesus does not have the power to speak through them. If he does not have that power, then he is not God. If he is not God, then you are left with the other two alternatives.
But there is so much evidence that Jesus is divine. "How can Satan drive out Satan?" asks Jesus. He can't. Only God can do what Jesus does.
When faced with doubt, don't despair.
If you engage your doubts, if you can pray the Gospel prayer that goes "I believe, Lord; help my unbelief," then you have hope. The worst thing you can do is give up.
In the Gospel, Jesus tells the doubters, "All sins and all blasphemies that people utter will be forgiven them. But whoever blasphemes against the Holy Spirit will never have forgiveness."
Doubting is fine — despair is not. We "sin against the Holy Spirit" when we decide that mercy is impossible. God can forgive everyone except those who reject his forgiveness.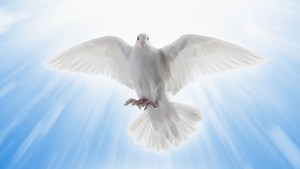 Read more:
6 Sins against the Holy Spirit
Do look at your life from the perspective of your death.
St. Paul in today's reading is a model of how to change the narrative in your mind from self-destructive despair to true repentance.
He does this by looking past his current life to eternal life.
"Our earthly dwelling, a tent, should be destroyed,"" he writes. "We have a building from God, a dwelling not made with hands, eternal in heaven."
There are many things we may doubt, but have no doubt that this is true: We are made for more than this earth.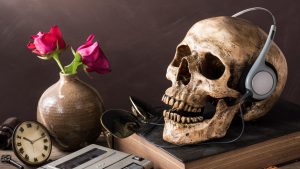 Read more:
Remember your death: A memento mori playlist