1st hearing for Carlo Capella to begin June 22
The first hearing of the trial of Carlo Alberto Capella, a former diplomat of the Holy See, on charges of possession and exchange of child pornography, will take place on June 22, before the Court of Vatican City.
In August 2017, the US State Department reported through diplomatic channels a "possible violation of child pornography laws" by a member of the diplomatic corps of the Holy See accredited in Washington. Monsignor Capella was then recalled to the Vatican. On April 7, he was arrested and detained by Vatican police.
Monsignor Cappella, according to a Vatican communique, is accused of possession and exchange of child pornography, with the aggravating factor of possessing a "considerable quantity."
In 2013, Pope Francis issued new legislation in the Vatican concerning the sexual abuse of minors and pornography. Any priest convicted faces up to 12 years in prison.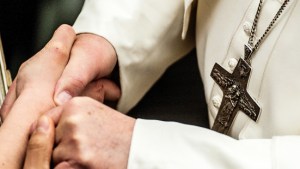 Read more:
Vatican spokesman: Francis meets with sex abuse victims several times a month