Says a prayer that the tourney will favor international solidarity and peace
As a native of Argentina, Pope Francis is a big fan of soccer — no surprise there. He's mentioned his devotion to the sport on many occasions, though almost always in a pope-ish context of expressing how sport can do a lot to build up unity and break down division, and form virtue along the way.
At the end of today's general audience, he again showed his love for the sport:
Tomorrow the 2018 World Cup championship will begin in Russia. I wish to send my warmest greetings to the players and the organizers, as well as those who will be following via the social media this event that overcomes all boundaries. May this important sporting event become an opportunity for encounter, dialogue and fraternity between different cultures and religions, favouring solidarity and peace among nations.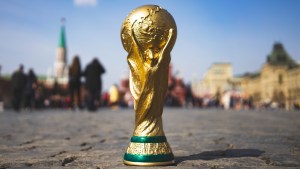 Read more:
Faith and the 2018 World Cup: little-known Christian details about soccer (football!) stars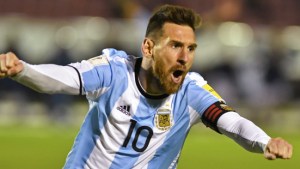 Read more:
Messi, the Virgin Mary, and a promise … if Argentina wins the World Cup
Read more:
Pope: Beauty, Generosity in Sports Build the Common Good