These holy men remain strong models for fathers around the world.
Need an idea for Lenten almsgiving?
Help us spread faith on the internet. Would you consider donating just $10, so we can continue creating free, uplifting content?
Make a Lenten donation here
It's not easy being a good father. It requires a great deal of sacrifice, willing to do what is necessary to guide your children to be the best versions of themselves. The father works together with mother to bring up their children in the faith and build them up into vessels of virtue.
The responsibility can feel intense at times and every father fails at some point. The good news is that with God's grace, becoming a great father is possible.
If you need some inspiration, just look to the saints! Many saints were excellent dads and led their children closer to God, showing the effect that a heroic father can have on a family.
Bl. Charles of Austria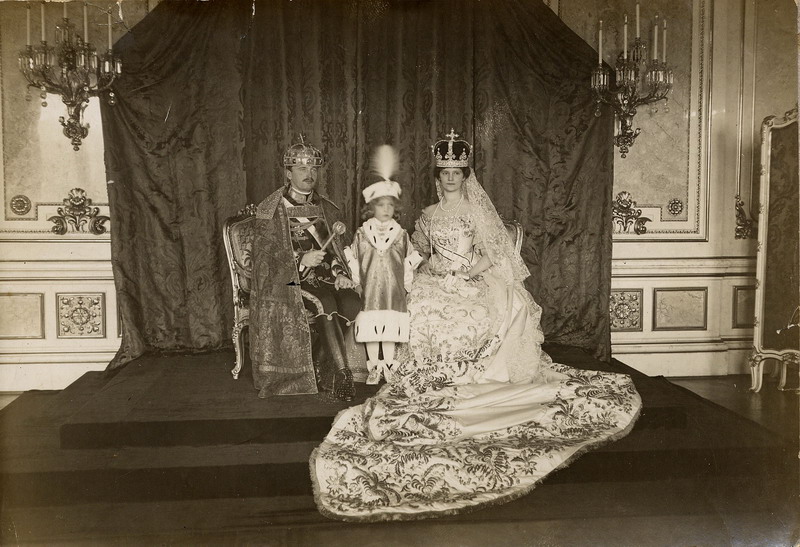 Besides being the last Emperor of Austria (and ruler of the Austro-Hungarian Empire), Charles was a family man and a loyal husband to his wife, Zita. They were married for 11 years before his early death in 1922, and raised 8 children.
Being the head of an empire at war certainly has its many difficulties, but in the midst of it all Charles never forgot the importance of his family. After he and his family were exiled, it proved to be a fruitful time for the family to grow together. According to the website for the cause of his canonization, "His only consolation in losing his throne was the fact that he could spend more time with his wife and family. This time of being together-whether all in one room reading, playing and praying together, or outdoors walking and hiking together, or doing other activities such as hunting, boating and fishing-was a great treasure for him. As he lay dying, he prayed for all of the children by name, and one of his frequent prayers was: 'Look after my little ones. Let them die rather than commit a mortal sin — keep them in body and soul.'"
St. Louis IX of France