Psychologist Robert Sternberg developed a theory that helps explain the many ways we experience love.
What can God do in your life with one Bible verse a day?
Subscribe to Aleteia's new service and bring Scripture into your morning:
Just one verse each day.
Click to bring God's word to your inbox
Some years ago, I was dating a guy who took his time telling me he loved me. He told me he didn't want to say it until he knew he wanted to say it forever. I was okay with that because I knew I wouldn't say it back unless I felt the same. So when he finally whispered it in my ear on that warm September night by the river, I knew what it meant, and after whispering it back, I asked, "Does this mean I'll be Mrs. Kleehammer someday?"
He said it did. And 15 years later, I'm still Mrs. Kleehammer.
There's nothing like hearing those three magic words— I love you — to send waves of fuzzy warmth radiating throughout your entire body. But have you ever been in a relationship where those words were exchanged — but you found yourself wondering if you both meant the same thing?
We tend to use the word love to describe our positive feelings for everyone and everything — from our parents, friends, pets, and romantic love interests to our favorite dessert recipe. Psychologist Robert Sternberg has developed a theory that can help us begin to understand the various ways we experience love. He calls it the "Triangular Theory of Love" — triangular because love consists of three components in combination: intimacy, passion, and commitment.
Intimacy is a sense of closeness, friendship, having a bond. Passion is the sensual, sexual attraction, and commitment is the decision and plan to remain committed to the relationship.
We experience different types of love based on the presence and absence of each of these three components.
Non-love
Non-love is the absence of intimacy, passion and commitment. It's what we feel for new acquaintances (at least those that we don't fall in love with at first sight). Most of the time, non-love is not even considered an actual type of love at all — for obvious reasons — but I would argue that there can still be love at this level. After all, Jesus wanted everyone to love one another, right? It's not that he was saying we all need to be intimately and passionately committed to people we've never met, but that we are supposed to foster love in the form of good will toward our fellow humans because we all brothers and sisters.
Like
Liking is a level of intimacy without passion or commitment. This is the type of love we feel for our buddy who loves to bike with us, or pal who hosts game night every week. It's even the kind of love we feel for our college bestie, who has been better at keeping in touch and arranging get-togethers than we ever expected. Great conversations, companionship, mutual interests — these are the things that gradually lead to solid friendships. Liking, even though it doesn't come with passion or commitment, can nurture a close bond. Play cards and share a pizza enough times with the same person, confide a few things in one another, and they'll inevitably become a major part of your life. Liking is kind of the foundation-like layer of love in your life.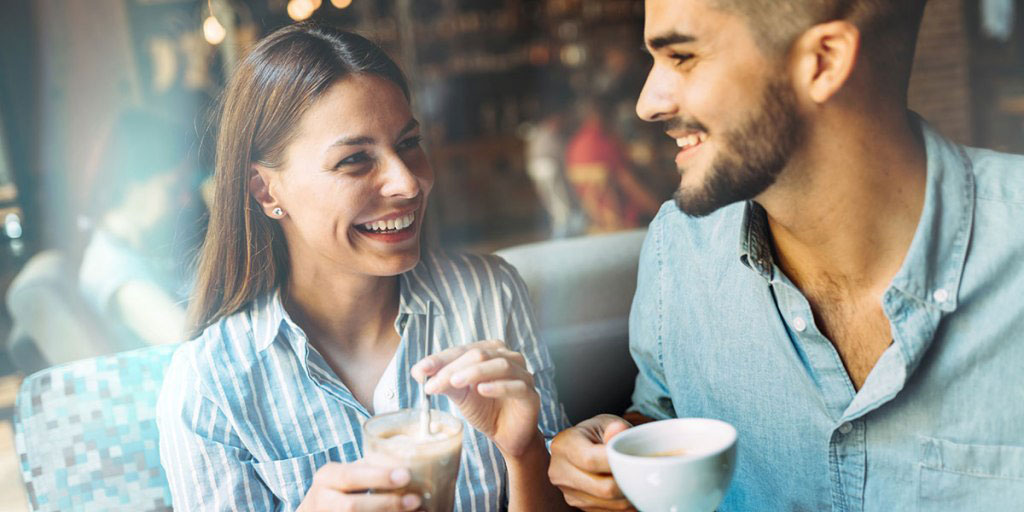 Infatuation
Infatuation is passion without intimacy or commitment. This is the crush that you can't stop thinking about, or the guy you've had a few dates with and are crazy about. It's the moment when your new guy walks in the room and your heart nearly leaps out of your chest. Many would argue that infatuation should be considered a form of lust rather than love, but those who experience it often do consider themselves "in love." Sadly, though fun at times, this state is fleeting — it either fades away or progresses into a more substantial form of love. And thank goodness, because who could sustain that amount of sheer heart-thumping craziness for more than a few months? You'd never get anything done, because infatuated people can't focus on anything besides the object of their attraction. Dishes go unwashed, the car oil stays unchanged, the LinkedIn profile stays un-updated. But it's sweet while it lasts, right?
Romantic love
Romantic love is intimacy and passion without commitment, describing a state that most serious dating relationships go through before any kind of real plans for the future are involved. This is the heavenly "falling in love" moment — but still the stage when you're hesitant to mention your sister's wedding in the fall for fear he'll think you're inviting him. Many are content to stay here for a while, and simply enjoy the journey together, but others find themselves in the classic situation of "wondering where the relationship is going." When this happens, intimacy leads to heartfelt conversations that clarify each other's feelings. Hopefully, you're both headed in the same direction.