The popular 'Jurassic World' actor also taught the next generation, "Learn to pray. It's easy, and it is so good for your soul."
Chris Pratt is one of the most popular actors in Hollywood right now, receiving much attention for his comedic performances in Guardians of the Galaxy, Avengers: Infinity War and his lead role in the new Jurassic World series of movies. He is also one of the most outspoken actors, never afraid to share his Christian faith in public.

Recently Pratt received the "Generation Award" at the MTV Movie & TV Awards and took the opportunity to provide his wisdom (and humor) to the next generation of young people. He related his "nine rules" to the MTV audience, mixing in deep theological truths with several light-hearted jokes.

His second rule was simple, yet profound: "You have a soul. Be careful with it." Pratt then followed that up in his fifth rule with, "It doesn't matter what it is. Earn it. A good deed. Reach out to someone in pain. Be of service. It feels good and it's good for your soul."

It was his sixth rule that stunned the audience, proclaiming to young people everywhere, "God is real. God loves you, God wants the best for you. Believe that; I do."

Pratt didn't stop there, instructing the next generation in his eighth rule, "Learn to pray. It's easy, and it is so good for your soul."

Closing up with his ninth rule, the actor referred to the ultimate sacrifice of Jesus Christ, "People will tell you that you are perfect just the way that you are, you are not! You are imperfect. You always will be, but there is a powerful force that designed you that way, and if you are willing to accept that, you will have grace. And grace is a gift, and like the freedom that we enjoy in this country that grace was paid for with somebody else's blood. Do not forget that. Don't take that for granted."

Pratt has been on a long road of conversion for most of his life, declaring several years ago that he was going to change his life, following Jesus Christ. On occasion he still retains a crass sense of humor, but he remains committed to spreading the love of God when given the opportunity.

You can watch the

full video

of Chris Pratt's speech

here

(Note: There is a mix of "potty" humor within his nine rules).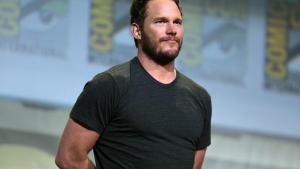 Read more:
Chris Pratt and James Gunn 'defend' the right to pray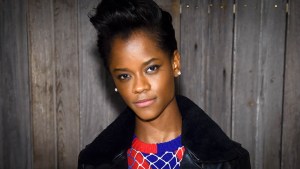 Read more:
'Black Panther' star boldly proclaims "I fell in love with Jesus"