Priest's sisters says, "Every day, reading your book, I felt like I was with him."
What can God do in your life with one Bible verse a day?
Subscribe to Aleteia's new service and bring Scripture into your morning:
Just one verse each day.
Click to bring God's word to your inbox
Author and director of made-for-TV movies Armand Isnard tells Aleteia about his new book: the first biography of Father Jacques Hamel.
Murdered on July 26, 2016, while celebrating Mass in the church of Saint-Étienne-du-Rouvray, Father Jacques Hamel has gradually become a symbol. Now that the process for his beatification is open (the first hearing was held on May 20, 2017, organized by the postulator of the cause, Father Paul Vigouroux), Armand Isnard has published the first biography of this priest.
Aleteia spoke with him to learn more about his experience of writing this work.
Read more:
"To kill in the name of God is satanic," Pope Francis says at Mass offered for Fr. Jacques Hamel
Aleteia:  What prompted you to write this book?
Armand Isnard: After the assassination of Father Hamel in July 2016, in his church of Saint-Étienne-du-Rouvray, much was said and written in the media about this attack, the consequences of such an act, and so on. But I realized that no one had mentioned the man; no one knew Father Jacques Hamel. With this book I — modestly — wanted to introduce people to this priest, this country priest. His childhood, his early vocation, his generosity, his humility, his military service in Algeria—but also his sacred character—are all elements that help us understand the meaning of his martyrdom. Roselyne Hamel, Jacques Hamel's sister, recently told me: "Every day, reading your book, I felt like I was with him." That's the most beautiful thing someone can tell me.
So … who was Father Hamel?
In the end, that was one of the difficulties of my book. Father Hamel had a very simple and clear life, like that of many parish priests from a few years back. While his sister explained to me that he had become particularly open over the last 10 years — Jacques Hamel was not a shy man — he gave witness above all to a great humility. Putting aside the drama of his assassination, Father Hamel is an example of simplicity and depth. The more he advanced in life, the more intense his dialogue with God became. And yet he was a man of this world who listened to others. In writing this book I also discovered the character of Father Hamel: he was easily angered, but everyone forgave him because he was able to revise his position on things.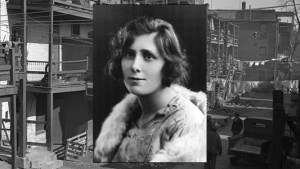 Read more:
For this saint, sanctity was as simple as a smile and a day's work
What is he leaving behind?
Jacques Hamel is an even stronger example in these times. As a parish priest, he was in contact with many parishioners, believers, and non-believers … But he remained the same. Up to age 86, he remained authentic. We all put on a show at some point in our lives, but not him. He was totally sincere. It makes me think of St. Francis of Assisi: holiness is our vocation. It is not a question of accomplishing wonders but of loving in the concrete circumstances of our lives. Jacques Hamel loved, until his last breath. Personally, I often think of Father Hamel because my daily life gives me the opportunity. When I wrote about Father Hamel, I discovered a friend.
Father Hamel was assassinated almost two years ago, and his cause for beatification is open. Pope Francis even confided that he prayed for him to become a saint. What do you think?

He followed a spiritual path of humility and simplicity. Father Hamel was rich in poverty. In his homily on the feast of All Saints, the 1st of November 2015, Father Hamel said: "There are many saints that we celebrate on this 1st of November. We know some by name. They are celebrated in the liturgical calendar. In this innumerable crowd, many are anonymous. They were thought to be lost, but they are alive, near God, participating in the fullness of his love. They believed and loved in the heart of their lives. That's why they are close to God. Holiness is also our vocation." Father Hamel was alive with love and died as a martyr. For me, it's obvious that he will be beatified.
Read more:
Why researching 20th-century martyrs is surprisingly exhilarating