There's no magic button -- but these steps can give you a second chance.
What can God do in your life with one Bible verse a day?
Subscribe to Aleteia's new service and bring Scripture into your morning:
Just one verse each day.
Click to bring God's word to your inbox
It's only 8 a.m. and you're already in combat mode with your children. You've already had three arguments with them, you've raised your voice, and you feel you've lost control of the day, even though it's barely started.
Wouldn't you love to have a reset button to rewind and start over again? Unfortunately, that doesn't exist, but there are several ways to start over and put the attitudes that disrupt family harmony behind you.
Oftentimes, we inadvertently find ourselves in this situation because we're falling prey to a spiral of reactions that rob us of our ability to respond rationally, and which put us on the defensive. When this happens, anything, no matter how small, re-triggers our emotions and we react from the gut, instead of responding in a way proportionate to the nature and scope of the problem. It may be that your kids really are acting up, but when you react by losing your temper, you aren't helping things at all; rather, you're letting them control you.
This is why the first step to start again is to become aware that you're not being rational in your responses, but are reacting out of sheer emotion.
Calm down!
Once you realize this, it's then necessary to take time to calm down. Try regulating your breathing, or use visualization exercises, or any other calming technique that will help you become centered on the reality before you, and help you put things back into perspective. This step towardself-awareness is important because it's what allows you to correct our course and take concrete actions to restart the day.
Second, if you have overreacted, you must ask for forgiveness. It's an act of humility that also teaches our children an important lesson: that parents can be wrong, too, and can react in ways that aren't appropriate, but that they also have the courage to apologize and start over.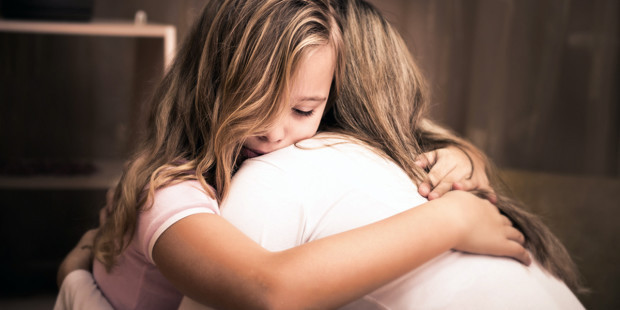 These apologies should be accompanied by a show of affection, proportionate to how much you overreacted. It could be it a hug, a written note, or anything else you know they'd appreciate. In this way, they'll recognize that your desire to restart the day on better footing is sincere and that, despite arguments or fights, your love for them never diminishes.
Identify the problem — and solutions
Of course, not everything is magically fixed with these simple gestures. To truly start over again, it's necessary to recognize what attitudes or situations actually led you to lose your temper or feel out of control.You need to identify them, and work together with your kids — and possibly your spouse — to improve them, finding appropriate solutions to avoid the situation from happening again.
For example, if a crisis ensues because no one is ready in the morning to head out to school on time, then it won't help to holler or scream three or four times and then ask for forgiveness. You need to consider whether you need to get up earlier, or have your spouse be in charge of getting the kids out of bed instead — or if it might be useful to give the children alarm clocks so that they can wake and rise on their own, instead of wearing yourself out for 20 minutes trying to get them out of bed.
You also have to consider if there are situations outside of your relationship with your kids that are putting you on edge and predisposing you to loosing your cool; if so, you have to face them head-on, with honesty and urgency, remembering that you have a special and overriding duty to care for your children.
Starting over is always possible. The important thing is that we develop the ability to recognize that sometimes we overreact to events and situations, due to fatigue or to an accumulation of stress. Likewise, we must ensure that we seek, as if with a clinical eye, solutions to these challenges and problems in order to enjoy a much more harmonious and happy family life.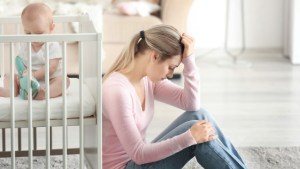 Read more:
Good parenting doesn't have to be so stressful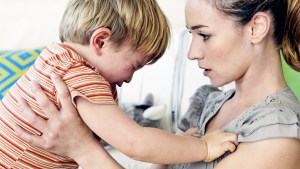 Read more:
Here's a great technique to teach your kids to regulate their emotions