Unfortunately, most of our political and religious debates long ago fell into the sewer. But there is a better way.
What can God do in your life with one Bible verse a day?
Subscribe to Aleteia's new service and bring Scripture into your morning:
Just one verse each day.
Click to bring God's word to your inbox
For centuries, there has been a long and venerable history of thinkers writing response pieces to each other, in newspapers or in books. GK Chesterton wrote his classic The Everlasting Man in response to HG Wells's book The Outline of History. Joseph Ratzinger and Walter Kasper spent much of the 1970s writing responses to one another's work. And today Kanye West sub-tweeting his critics takes its place in the history of these great debates.
But before all of that, these discussions often took place in the form of letters. Blessed John Henry Newman wrote his Letter to the Duke of Norfolk (a book-length epistle) in response to comments from Prime Minister Gladstone. And an exchange of letters involving today's saint played an important role in one of the most crucial controversies in the early Church.
St. Cyril was born in the late 4th century in Alexandria in Egypt. He was well-educated, perhaps due to his connections with the patriarch of Alexandria, who happened to be his uncle. St. Cyril was elected to succeed his uncle as bishop in 412 AD.
There had been a long-standing rivalry between Alexandria and Constantinople, as the new imperial capital tried to flex its muscles in the ecclesial realm. The two great sees even fell out of communion with each other for a time. St. Cyril healed the breach, but the wound was reopened when the new patriarch of Constantinople, Nestorius, preached a controversial homily. He said that he would not call the Blessed Virgin Mary the "mother of God" (or, in Greek, theotokos). Instead, Nestorius claimed that Mary only bore and gave birth to the humanity of Christ, but not to the divinity. He "adored the man along with the divinity." This seemed to split Christ in two.
The idea quickly spread, and the question arose whether this view of Jesus could be reconciled with the Creed produced by the two ecumenical councils that had taken place in the previous century (the very Creed we pray in Mass every Sunday). St. Cyril took the question to Nestorius himself, and an exchange of letters ensued.
Remarkably, we still possess these letters, as they were included in the acts of the ecumenical council that would later be held. In them, we see St. Cyril engaged in his customarily subtle writing style when he warns Nestorius that his teaching "lays you open to endurable wrath," explaining that the proper interpretation of the words of the Creed is to understand that when the Word was made flesh, divinity and humanity were joined as one in the person of Jesus. "We do not adore the man along with the Word… but we adore Him as one and the same," St. Cyril wrote, imploring Nestorius to come back to the true faith.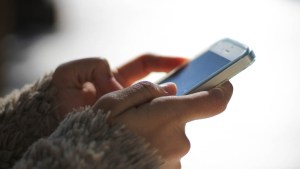 Read more:
Watch out for these moral (and psychological!) sins when sharing online
Nestorius responded in a manner we deem today as "passive aggressive," writing that he would "pass over the insults against us contained in your extraordinary letter," assuring St. Cyril that they would be "cured by my patience." Nestorius then proceeded to slice and dice the text of the Creed, splitting linguistic hairs and claiming that of course the Council fathers said precisely what he did, that there is a division in Jesus between His humanity and divinity. Nestorius's letter is irritatingly peppered with promises to be brief before he elaborates for a few more paragraphs, and accuses St. Cyril of being a heretic like Apollinarius or Arius.
Not stooping to respond to insult with insult, St. Cyril instead wrote back with a systematic treatise on the meaning of the Creed and the proper interpretation of the relevant passages of Scripture. He once again entreated Nestorius to reject his errors and accept the true teaching.
The result of this debate was the calling of an ecumenical council at Ephesus in 431 AD. St. Cyril actually presided over the council, with the permission and blessing of the papal legates who attended. The council read aloud the exchange of letters between St. Cyril and Nestorius and debated it. The council fathers condemned Nestorius's position, removed him as patriarch of Constantinople and banished him into exile. St. Cyril was vindicated, and his letters were included in the acts of the council, so that they are inscribed as official Church teaching.
St. Cyril of Alexandria is a great example for us today of the power of reasoned debate. His letters to Nestorius were so well-regarded that they were copied out and shared throughout the Christian world, helping to shore up the faith of those confused by the controversy. His letters truly went viral!
With electronic media today, we have many more opportunities to spread a good message quickly and widely. Let's take a lesson or two from Cyril.
Read more:
Watch out Pope Francis, Trump is poised to knock you out of first place—on Twitter