The Polish Pope recalled that he at one time feared that he was loving Our Lady too much. But this French saint helped him to see the truth.
St. John Paul II never hid the influence of a great French saint on his strong Marian devotion. As a young worker at the Solvay factory during World War II, he discovered Mary's role by readingTrue Devotion to Mary, by St. Louis-Marie Grignion de Montfort. Karol Wojtyla grew up close to Mary from his earliest childhood, but when he entered the seminary, he thought it might be better to take a step away from her. He admitted later that he feared that his devotion to her would take away from the adoration due to Christ.
Saint John Paul II as you have never seen him before: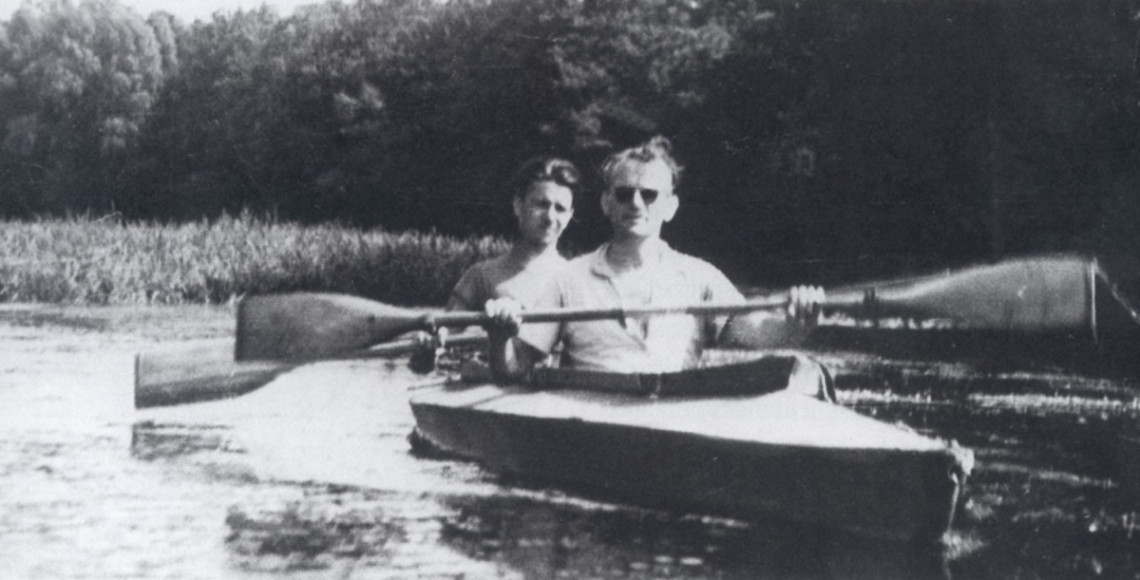 Launch the slideshow
"But thanks to Saint Louis-Marie Grignion de Montfort," he wrote in 2004 in the Letter to the Religious of the Montfortian Families, "I understood that authentic devotion to the Mother of God is truly Christocentric (…). Reading True Devotion marked a turning point in my life. I say a 'turning point' although it is a long inner journey that coincided with my clandestine preparation for the priesthood. I realized (…) something fundamental. It happened that the devotion of my childhood and even my adolescence to the Mother of Christ gave way to a new attitude, a devotion coming from the depths of my faith, as from the very heart of the Trinitarian and Christological reality."
The motto Totus Tuus, inscribed on St. John Paul's papal coat of arms, is directly inspired by the spirituality of St. Louis-Marie Grignion de Montfort. This is what he confirms in that same letter of 2004: "These two words express total belonging to Jesus through Mary: 'Tuus totus ego sum, and omnia mea tua sunt,' writes St. Louis-Marie, and he translates it: 'I am all yours, and all that I have belongs to you, O my lovable Jesus, through Mary, your holy Mother' (Treatise of True Devotion to Mary, no. 233). This saint's teaching had a profound influence on my Marian devotion and my own life."
Louis-Marie Grignion de Montfort is the founder of two religious congregations: the Company of Mary—better known as the Montfort Fathers—and the Daughters of Wisdom, a women's congregation he founded in 1703 with Blessed Marie-Louise Trichet. Ascetic, close to the poor, and a great preacher, he traveled the west of France with a passion to evangelize the countryside again. As such, Pope Clement XI gave him the title of Apostolic Missionary. His tireless apostolate, his mortifications, and his privations eventually exhausted him. He died at the age of 43.
"To Jesus through Mary"
During his pontificate, John Paul II wanted to mark his devotion to St. Louis-Marie by visiting his grave at Saint Laurent sur Sèvre in Vendée in 1996. The spirituality of Grignion de Montfort emphasizes the eminent role of Mary, the one who gives birth to Christ and who, in turn, gives birth to us in Christ. He left many works of spirituality, including the Treatise of True Devotion to Mary and The Love of Eternal Wisdom, which had a great influence on 18th-century France.
Some historians say he is the one who re-Christianized the Vendée and Brittany, which would have greatly contributed to their resistance to the "pagan" Revolution of 1789. Since then, Grignion de Montfort's texts have been constantly read over the last four centuries. His collected works can be read and downloaded in electronic format for free from the Montfort Missionaries' website. He was canonized in 1947 by Pius XII, and the Church considered proclaiming him a Doctor of the Church in the 1920s. That cause is still open in Rome today.
One of the most popular Marian prayers
Monfort's most famous prayer, the Consecration to Mary, is today one of the most popular Marian prayers in the world. Here is an excerpt:
I choose you today, O Mary, in the presence of the whole heavenly court, for my Mother and my Queen. I give you and devote to you, in all submission and love, my body and my soul, my inner and outer goods, and the very value of my past, present, and future good deeds, leaving you an entire and full right to dispose of me and all that belongs to me without exception, according to your good pleasure, to the greatest glory of God in time and eternity.