When in Rome, do as the Trappists do.
Italians love chocolate. Ask a Sicilian and they'll tell you that Modica, a village in southeastern Sicily, is the place to go for the best version of the dark-colored delicacy. For a Tuscan, the go-to chocolate makers are the Steiners. But in the capital, Rome, it is "Trappist" chocolate that takes it all. Trappist monks started to produce chocolate bars, jams and digestifs in the 1880s and their iconic products are now an inextricable part of Rome's gastronomic identity.
In 1883, Pope Leo XIII called a delegation of Trappist monks to Rome to grant them the custody of the Catacombs of Saint Callisto. Shortly after settling in the capital, the monks started to manufacture chocolate products that proved very popular with locals. Trappist monks mainly used cacao beans imported from the Dominican Republic, Ecuador, Peru and Uganda, and followed a secret recipe that has never been revealed to this day.
By 1896, Trappist chocolate bars, wrapped in colored paper imprinted with the logo depicting the Colosseum and a holy cross, were selected for the European Chocolate Trade Fair, in Bordeaux, France, and by 1906 they won several prizes at the Milan World Expo.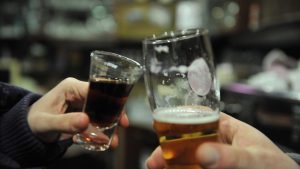 Read more:
This is the UK's first Trappist beer
During the 1940s, the same monks decided they would also manufacture nougat, a typical Christmas sweet delicacy for Romans, following yet another secret recipe.
Around the beginning of the last century, Angelo Rugghia, who served as a doorman of the Trappist monastery, started to oversee the production and sale of chocolate and other sweets. Nowadays, Rugghia's family still manages the business, following the same ancient recipe invented by the Trappists nearly 140 years ago.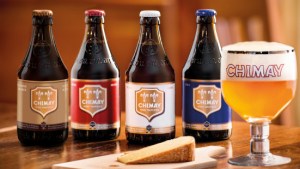 Read more:
How to enjoy beer like a Trappist monk (VIDEO)
When visiting Rome, you can find the iconic chocolate bars, a selection of chocolate spreads and the famous Trappist nougat in a tiny shop inside the stunning Abbey of the Three Fountains.