Pride is one of the seven deadly sins, but it's a treatable disease.
What can God do in your life with one Bible verse a day?
Subscribe to Aleteia's new service and bring Scripture into your morning:
Just one verse each day.
Click to bring God's word to your inbox
It's a wonderful feeling when you can be proud of the achievements of someone you love. Spouses and parents know well this feeling of deep satisfaction when they see their other half, or their children, succeed. At such moments, it seems as if our heart grows, and we are filled with bliss, joy, and love.
Pride as a competition
However, if at the base of pride lies competition instead of love, then pride becomes one of the most destructive feelings we can have. A person who is proud in this sense constantly competes and is looking for ways to be better than others. She or he enjoys success only when it also means defeating someone else. Instead of trying to better themselves, such people only want to be better than others.
In his book Mere Christianity, C.S. Lewis describes such a position in the following way:
"Pride gets no pleasure out of having something, only out of having more of it than the next man … It's the comparison that makes you proud: the pleasure of being above the rest. "
If such an attitude takes root in your heart, it will be difficult to say "enough" and slow down. Instead of making sure that your salary is sufficient to cover your needs, you'll compare yourself to other people. The problem is, you'll always find someone who makes more money than you do. You won't learn to acquire knowledge for its own sake either; you'll do it for grades and diplomas. And, as follows from the same principle, instead of building good long-term relationships with people, you'll measure your worth by the mere number of people you know and their prestige.
If you're dominated by this form of pride, you'll always be anxious, because you'll always fear that someone else has more money, better connections, and more fashionable clothes. Such an attitude will take away your joy, your feeling of satisfaction, and your self-acceptance. It will poison you slowly. C.S. Lewis writes: "… [P]ride is spiritual cancer: it eats up the very possibility of love, or contentment, or even common sense. In the end, it leads to hatred, hostility, and war."
What are the symptoms of destructive pride?
The following behaviors suggest that you might be infected by the destructive form of pride:
You look eagerly for other people's mistakes.
You gossip.
You talk about people behind their backs.
You whine and complain.
You live above your means.
You feel jealous.
You feel hostile towards others.
You have difficulty praising others.
You hold grudges.
You feel envy.
How can you heal yourself of this pride?
As with any sinful tendency, it can be difficult to cure unhealthy pride completely in this life. However, if you recognize that you have symptoms of destructive pride, the following actions will help you heal. They are also excellent preventative measures.
1. Be grateful
Practicing gratitude has the power to change hearts. Instead of focusing on what you're missing, look around and see how much you have to be grateful for. Think about all that you have and what you have accomplished so far. Remember moments of happiness and joy you may have experienced recently. Look for them and feel gratitude in your heart.
2. Compete with yourself and appreciate yourself
The only sensible competition is a competition against yourself. Work to be a better version of yourself. Appreciate your successes, even the little ones. Don't compare yourself to others; we are all different. Something that presents a big effort for one person may be simple for another, and vice versa.
3. Appreciate other people and give compliments
Enjoy the successes of other people and appreciate them. Even if it's hard for you, if you're envious on the inside, force yourself to compliment other people and congratulate them on their success. Give them a compliment.
The more often you practice this kind of behavior, the more natural it will become. After a while, you'll notice that you have fewer and fewer feelings and actions rooted in destructive pride.
Two books served as inspiration for the above article: Mere Christianity by C.S. Lewis and First Things First by Stephen R. Covey.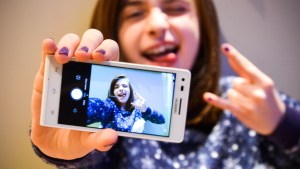 Read more:
Pride, humility, and social media
Read more:
A Medieval Monk's 12 Steps of Sinful Pride