Blessed Janssoone was able to spread the Gospel through skills learned as a successful salesman.
What can God do in your life with one Bible verse a day?
Subscribe to Aleteia's new service and bring Scripture into your morning:
Just one verse each day.
Click to bring God's word to your inbox
Traveling salesmen, whether we like them or not, are successful at what they do. They learn how to encounter people from a variety of backgrounds, earn their trust and then sell them a product they didn't know they needed.
Frédéric Janssoone was one of these salesmen, but after responding to a call from God, used the skills he learned for the greater glory of God. He became, "God's traveling salesman."
Janssoone was born in 1838 in Ghyvelde, France, and was forced at an early age to provide for his family. His father died when Janssoone was nine years old, and the boy left his studies to find a job. According to a Canadian biography, "He found work with some textile merchants. He was paid little at first, but soon, thanks to his business acumen and talent for selling, he became a prosperous traveling salesman. His genius for business would always remain one of his gifts."
After Janssoone's mother died in 1861, he left his sales career to pursue the priesthood, and eventually joined the Franciscans in 1864 at age 26.
Ordained in 1870, Janssoone was initially a military chaplain and then a superior in Bordeaux before receiving permission to travel to Palestine. In 1878 he was appointed to look after the various sacred sites in the Holy Land and made great strides there. According to the Catholic News Agency, "he reinstated the Stations of the Cross in the streets of Jerusalem, built a church in Bethlehem, and negotiated an accord among the Roman, Greek and Armenian Christian churches concerning the sanctuaries of Bethlehem." The results of his work can still be felt today in these places.
Janssoone was invited to Canada, and while there his preaching had such great success that after he went back to Jerusalem, Catholics in Quebec petitioned the Franciscans to assign him to their region.
The request was eventually granted and for 28 years Janssoone labored in Canada, where he "helped to develop the popular shrine of Our Lady at Cap-de-la-Madeleine, Quebec. He wrote biographies of the saints, newspaper articles and sold religious books door to door." Throughout all of his endeavors, he raised awareness and funds for the Holy Land, instituting an annual collection on Good Friday.
He was a joyful man, with a large heart for the people entrusted to his care. Janssoone went forth on his duties, "Wearing a wretched skimpy brown coat, fasting and sleeping on the ground, Father Frédéric went from parish to parish and from house to house, braving inclement weather, bad roads, and farm dogs, preaching in the churches, comforting the sick and afflicted, and selling his books for the benefit of the causes entrusted to him, while keeping a small commission for the Holy Land."
The people saw him as "another St. Francis of Assisi" and welcomed him wherever he went.
Janssoone died in Montreal in 1916 at the age of 77 and was beatified in 1988. His tomb in the Chapel of St. Anthony in Trois-Rivières is a place of pilgrimage for many.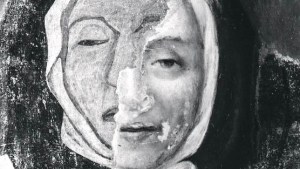 Read more:
Meet Marguerite Bourgeoys, a Canadian saint who zealously worked for the poorest of society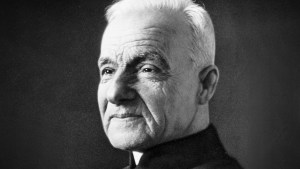 Read more:
Saint Andre Bessette: The miracle man of Montreal