For love to be complete, or "consummate," they are all needed in equal proportions.
What can God do in your life with one Bible verse a day?
Subscribe to Aleteia's new service and bring Scripture into your morning:
Just one verse each day.
Click to bring God's word to your inbox
What is love made of?
Love is not so easy to describe, let alone measure. So, is it possible to create a scientific theory of love? Apparently, yes. The triangular theory of love created by Robert Sternberg of Yale University is an excellent example. According to him, love consists of three elements:
Passion
Intimacy
Commitment
Passion is the biological component of love. It's significantly affected by hormones and is sensual and erotic. It's characterized by physical arousal and a strong wish for physical proximity. It can be possessive, and can even border on obsession. In the initial stage of the relationship, it can play the primary role, because people in love often feel a rapidly growing physical attraction. However, passion without intimacy is selfish. If you focus only on passion, then you cannot develop a love that is full.
Intimacy is the emotional component of love. Without it, love is only an illusion controlled by hormones. Intimacy grows when people get to know each other. It has elements of deep friendship, a sense of being a soulmate. This element responds to the desire for closeness and acceptance. The more intimacy you have with someone, the more bonded and connected you feel. People with a good degree of intimacy trust each other, and don't hide things from each other. The more you share, the stronger your feeling of mutual closeness. Couples who take the risk and open themselves up, building a close bond, experience intimacy, acceptance, and support. Intimacy is important, especially for a couple, if they want to truly feel united.
Commitment is about wanting to be with someone despite the uncertainty of what the future would bring. It's a conscious decision and desire to maintain a relationship and take responsibility for it. It involves a readiness to work on the relationship and overcome problems. This element of love says that the relationship is taken seriously.
Consummate love is an equilateral triangle
There are different kinds of love, according to the relative strength of each of the three aspects. It's possible to experience only one of the three components of love, but then it's not a full and complete love, but rather:
Infatuation, when only passion is present
Friendship, when only intimacy occurs
Empty love, when there is only commitment
Sternberg adds that for love to be full and complete, or consummate, like the ideal love between spouses, all three elements are needed in equal proportions; consequently, this kind of love can be pictured as an equilateral triangle. The greater the strength of each aspect, the greater the love. Ideally, in the case of a couple, all three "sides" of this triangle will grow throughoutthe dating period, engagement, and marriage, although they may not all grow at the same time and rate.
When one factor is missing
If the proportions are not equal — if two of the aspects outgrow the third — then what results is romantic love, thoughtless love, or friendly love, instead of complete or consummate love. These are neither bad nor good as such; they are often natural stages of love, which may change over time, and certain kinds of love are appropriate with certain people.
Romantic love is a combination of passion and intimacy. In other words, it's physical attraction mixed with great connection with the other, but without commitment — without taking responsibility for the relationship and treating it as something permanent in the future. In such a relationship, the partners indulge in passion and show acceptance and support for each other. They feel they are made for each other (they experience a sort of kinship of souls, finding the other half). However, the lack of commitment means that they will separate when difficulties arise or if their relationship requires work (or one of the partners should work on self-improvement). Romantic love alone rarely leads to marriage, but if commitment grows, it can lead into consummate love.
Fatuous love stresses passion and commitment, but there is hardly any intimacy present. Because of that the partners barely know each other. Their relationship is based purely on passion, physical attraction. Such a relationship is a whirlwind love affair, unstable, just as the passion is unstable. It rarely lasts, unless the couple learn to know each other and like each other on more than a physical basis.
Friendly or companionate love is a combination of strong intimacy and strong commitment, but with minimal passion. This takes the form of deep, long friendship, and can also be a normal stage in a long-term marriage, when the passion cools.
In marriage, take care of all the elements of love!
To create a relationship with consummate love, you must care for the equal development of all three elements: passion, intimacy, and commitment. While physical closeness should only be fully realized in marriage, passion normally increases alongside intimacy and commitment during the period of dating and engagement.
In a marriage, all parts need to be cared for daily. Cherish passion through tender and meaningful contact (hugging, kissing, etc.) and planning shared pleasures. Take care of intimacy by accepting your partner unconditionally, spending time together, listening attentively to each other, and praying together. Strengthen your commitment by appreciating your spouse's commitment, treating him/her as part of yourself (after all, you are "one body") and fulfilling each other's needs.
This article was inspired by Robert Sternberg's article A Triangular Theory of Love published in Psychological Review article (1986,93,119-135) and by Les and Leslie Parrott's book Saving Your Marriage Before It Starts: Seven Questions to Ask Before — and After —You Marry.
Read more:
4 Keys to achieving married love for life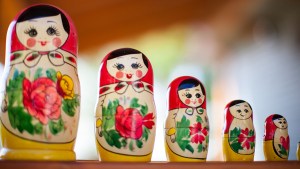 Read more:
Conjugal love explained … using Russian dolls