His life invites us to ponder: How do we respond each day to the common Christian call to love as Christ loves?
Need an idea for Lenten almsgiving?
Help us spread faith on the internet. Would you consider donating just $10, so we can continue creating free, uplifting content?
Make a Lenten donation here
"How can he become a priest when he's so funny?" my grandmother asked me after she heard that my second brother, known for his humor, entered the seminary. I smiled at her while thinking to myself, "Why can't funny men be priests? Isn't joy an important facet of holiness?"
Still, I understood why she was surprised that her funny, charming grandson was considering the priesthood. Like many older Filipinos, she still viewed vocation in pigeon-hole stereotypes.
If you're serious or soft-spoken, you belong to consecrated life. If you're boisterous, funny, or fashionable, you stay in the married box. Who knows how my grandma's generation got this misconception. Maybe because before Vatican II, and especially John Paul II, the universal call to holiness was not emphasized anymore in mainstream catechism.
Post-John Paul II, however, we now know holiness is not a personality type, but a vocation we're all called to — all of us. Holiness is for everyone, regardless of state of life.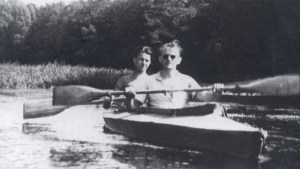 Read more:
Saint John Paul II, as you've never seen him before
This gets at the heart of why marriage and consecrated life are at the deepest level not separate categories, but two expressions of the same mystery: complete self-gift, in response to Christ's gift of himself to his bride, the Church.
This link between marriage and consecrated life goes beyond theological insight. We also see it in the story of Fr. Lamberto Ramos, who became a priest on June 1, 2018, in the Diocese of Antipolo, Philippines.
From loving husband to priest
Newly ordained Fr. Ramos is 66 years old. He was born September 19, 1951, in Malolos, Bulacan. He joined the minor seminary in high school, then completed a philosophy degree at the San Carlos seminary in Manila. While teaching philosophy at a Catholic high school, he discerned a call to marriage. There he met Vilma, who became his wife. They married in 1975 and had three children.
Prayer, especially before the Eucharist, held a central place in the life of Lamberto and Vilma. In the later years of their marriage, they would attend daily Mass together.
In 2007, they discovered Vilma had cancer. Even with heavy professional responsibilities, Lamberto devoted much time to nursing Vilma. When she died in 2014, they had been married for 34 years.
As Vilma lay dying, Lamberto told her for the last time how much he loved her. He also asked for forgiveness for not giving her as much material wealth as he had promised. Her reply surprised him. She said, "Lambert, you may want to consider this: you become a priest, that's all the wealth I wish."
After she died, Lambert struggled with sadness for two years. Then, he tried dating. But in prayer, he began to sense God inviting him to return to the seminary. That's when he remembered Vilma's suggestion.
Why he chose to become a priest
When asked why he became a priest, he explained he wanted to use his professional experience in marketing to communicate the Gospel more effectively. He said priests can no longer expect the laity to listen to sermons as they did before; priests need to preach in a way that appeals to ordinary experience because a priest's main task is to inspire ordinary people to translate "the mystery of the coming of Jesus Christ daily, in their lives."
"My going back is not just because of my late wife Vilma's wish that I become a priest. There are a number of reasons why. But it has always been burning within, it has always been there," Ramos told the Philippine Daily Inquirer.
He also invites those thinking of the priesthood to carefully discern their motivations. He counsels them to enter the seminary only if certain God, and not any other motive, is leading them to it. That was the only reason he decided to pursue the priesthood. Seeing his peers enjoy their retirement, he too is surprised by his decision, which he sees as a sign of how God usually works in unexpected ways.
Most importantly, his priesthood shows how his love for Vilma found its completion in a more explicit self-gift to God as a priest. His story is a living sign that Christian marriage is not isolated from consecrated life. The love that animates and sanctifies marriage, which comes from God, is the same love that animates priestly ministry. After all, as Paul reminds us in his letter to the Ephesians, the love of a husband for his wife is meant to mirror Christ's love for his Church.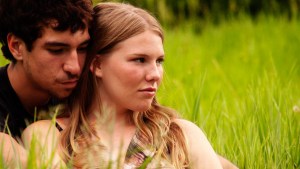 Read more:
3 Steps for a greater vision of marriage
A question to ponder
Fr. Lambert's experience helps us see how the Christian vocation to love as Christ loves belongs to both vocations. Because of this mystery, all Christians are called to the be transformed by the same love and to the same holiness. So, even if we aren't priests or nuns, Fr. Lambert's story invites us to ponder this question: How do we respond each day to the common Christian call to love as Christ loves?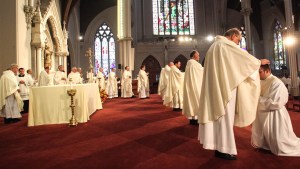 Read more:
Why you should think about your vocation … but not too much