Not all saints were priests or nuns; many of them were married.
You can get Aleteia inspiration and news in your inbox. Our specially curated newsletter is sent each morning. The best part? It's free.
Sign up here
When visiting churches or flipping through holy cards at a local Catholic bookstore, it is tempting to think that almost all saints were priests or religious, leaving the false impression that holiness is exclusively reserved to celibates.
On the contrary, the Church firmly believes that holiness is open to everyone and is achieved in whatever vocation God calls a person to embrace.
As Pope Francis has said before, "Every state of life leads to holiness, always! At home, on the streets, at work, at church, in the moment and with the state of life that you have, a door is opened on the road to sainthood. Do not be discouraged to travel this road. God gives you the grace to do so. And this is all that the Lord asks, is that we are in communion with Him and serve others."
Here are 12 saints who were married and achieved the heights of sanctity through extraordinary acts of virtue as well as ordinary tasks of daily life, like washing the dishes and changing dirty diapers.
Click "launch the slideshow" in the image below:
Launch the slideshow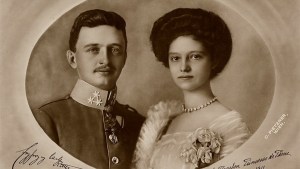 Read more:
5 Saintly marriage tips from Blessed Charles of Austria and his bride, Zita
Read more:
Pope Francis' 13 tips for a good marriage