Anger needs to be controlled, but it can help us, too.
Anger is a troublesome emotion for most people. As one of the seven deadly sins, it gives the impression of being forbidden entirely, so we live thinking that we're never allowed to be angry. This creates more problems, because if anger is taken away, so is our energy to act and change.
Are we allowed to get angry?
When we think of anger, what we often picture (and fear) is unrestrained anger, which is a destructive emotional tsunami. Fights, crimes of passion, even wars, have been born of rage that overwhelmed all reason and sense of ethics, causing people to lose control. In everyday life, anger is also associated with behaviors that hurt those close to us.
Having said that, anger is a very valuable source of information. Anger is an instinctive reaction that signals a physical threat — to ourselves and/or our loved ones. On a daily basis, it helps us discover the values and needs closest to our hearts. It protects that which makes us most alive.
Listen to your anger
How can we use the potential good it brings without wreaking destruction and loss of trust in those around? First, learn to listen to your anger. Be sensitive to the first signs of it, because, as in the case of the Hulk, the Marvel Comics hero, when your heart reaches two hundred beats per minute, it is too late to slow down.
If we let anger spill out all around us, we will cut ourselves off entirely from others — who focus on self-defense — and from our own goals. No matter what we are shouting — that we want to be respected and listened to, or that we want someone to do something — none of it is heard, except as a threat or an insult. We could say, "When you shout, I can't hear you." This is why it's crucial to know how to be in touch with our emotions when we first feel the first signs of anger (higher blood pressure, a flash of heat, pain in the temples … ).
When you feel your anger mounting, ask yourself: which of your needs has not been met? Do you feel disrespected, perhaps when someone cut you off on the road? Do you need to rest, and your children are running around in the evening instead of getting ready for bed? Do you need your spouse to be on time so you can go to the movies, but they are late coming home from work?
If you know the answer, you can search for a solution that will help you save both what's important to you and the other person. On the other hand, if you spend the next half an hour to an hour berating, complaining, and hurling insults, the situation is not likely to improve.
Take advantage of your anger:
To communicate assertively. A short and calm statement, "I see you are running around, and it's already 9:30 p.m. I'm getting upset because I'm very tired and in a moment I won't have the strength to help you. Please be ready for bed in your pajamas in five minutes."
To act. Get dressed and go to the movies on your own, instead of getting angry and waiting for your spouse to come back.
To change. If you are always in a hurry and the other drivers' dangerous behavior sets off your time-strained nerves, you can decide to leave your house 20 minutes earlier.
Anger is necessary
Anger is necessary because it protects boundaries — ours and those of the people who depend on us. A father who never gets angry and upset at work, allowing others to treat him poorly instead, may end up letting his anger out at home on his loved ones, wounding them and losing their closeness.
There is also the matter of anger disproportional to the reason, where the intensity far exceeds a seemingly trivial cause — for example, making a catastrophe out of being left out of an important conversation by the boss, instead of treating it like an error to be corrected.
When such anger happens often, we should look back and find out what events in the past left wounds so deep, that even today in a similar situation we react the same way. Perhaps your parents favored your siblings? Perhaps your dad left, and you never got over/through that trauma? Often the anger felt in the past has not been resolved and sits inside us like a time bomb, going off whenever anything touches that particular nerve. This type of anger lets us know that something needs to be repaired and taken care of inside us. It is a good reason to seek help in anger management.
Read more:
"Indifference is dangerous, whether innocent or not."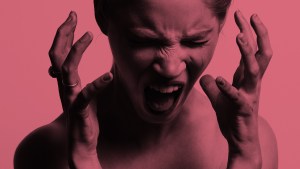 Read more:
"Anger is a kind of temporary madness."