So many different types of groups oppose this trend. And there's plenty to learn from the countries that have already caved.
While it might seem that the push for euthanasia and assisted suicide is inevitable, there is actually reason for hope, according to Professor David Albert Jones, director of the Anscombe Bioethics Centre.
The Anscombe Center is a Catholic academic institute based in Oxford, England.
Here is our conversation:
How should Catholics respond to growing calls to legalize "assisted dying"?
Jones: As Catholics we should regard such calls as deeply misguided and a threat to society and to the lives of vulnerable people. We should respond with vigilance, but also with hope. It is a mistake to be complacent and to believe that there is no need or urgency to act, but it is also a mistake to be fatalistic or to imagine that this change is inevitable.
Despite more than 80 years of campaigning it is remarkable how few countries have taken this road, while an equal number or more have strengthened their laws against assisted suicide. Most serious attempts to evaluate this question – whether through court cases, parliaments or expert committees – in most countries and in most states of the USA have resulted in the rejection of assisted suicide or euthanasia.  
Why have these proposals been rejected time after time? It is because they raise concerns not only for Catholics and those of other faith communities but also for disability organisations and medical bodies, especially those representing palliative care doctors. Where resistance to assisted suicide has been successful this is typically because men and women of good will, both individually and in diverse groups, have made common cause for the common good.
What can we learn from countries that have legalized euthanasia or physician assisted suicide?
Those countries that have legalized euthanasia or assisted suicide do not show what must happen, for human decisions remain free, but they show us what can and does happen. The example of how legalization has "worked," or not worked, is also a very useful basis for discussion with people who have different religious, ethical or political beliefs.  
What then do we find? In every jurisdiction where euthanasia or assisted suicide is legal there is a steady increase in numbers and an expansion beyond terminal cancer to other conditions.
For example, in Belgium, the proportion of patients seeking euthanasia who have diseases other than cancer increased from 17.5 percent in 2003 to 32.3 percent in 2015. In Belgium, more and more euthanasia deaths are of people with non-terminal illnesses (from 20 cases in 2003 to 299 in 2015). These include people who seek euthanasia because of psychiatric conditions or Alzheimer's.
The Anscombe Bioethics Centre has produced a guide to the evidence from countries that have legalized euthanasia or assisted suicide. We have also helped produce a book providing the first detailed account in English of the impact of euthanasia in Belgium.
Read more:
Oh No, Canada! Assisted Suicide Now Legal Throughout Country
As you say, in Belgium, euthanasia is practiced alongside palliative care and assisted suicide is sometimes provided for psychiatric patients. What is wrong with doctors offering these services as part of their medical role?
Legalizing euthanasia alters not just what is done but how it is done. According to the World Health Organization, the palliative care approach to end-of-life care "intends neither to hasten nor to postpone death." This commitment not to hasten death helps people to trust doctors when they prescribe powerful drugs for the relief of distress or when they recommend withdrawal of aggressive medical treatments.    
In Belgium, for example, there is evidence that legalization of euthanasia has altered how doctors use sedatives in end-of-life care. Sedation is sometimes used with the overt intention of hastening death and this can occur even without any request from the patient. Similarly, the possibility that a psychiatrist might facilitate suicide fundamentally changes the relationship between the doctor and the patient. This undermines a key principle of suicide prevention: that suicide should not be seen as inevitable or be presented as a normal reaction to adverse circumstances.
How can we show respect for someone's dignity when he or she is experiencing distress, disability, or physical or mental illness?   
Where someone can express an opinion, respect for dignity is shown first by listening to that person and seeking to understand his or her situation. The ability to empathize, to identify with a situation while maintaining a critical distance, is an essential virtue for the healthcare professional.
We also need to realize the adverse impact that considering assisted suicide an acceptable option for healthcare professionals to offer patients would have precisely on those who are most dependent on the support of others to find hope in life. This is why, as a community, we need to engage in more reflection on the ethics of mental health care – a much neglected area of medical ethics.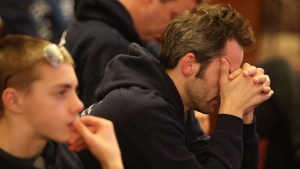 Read more:
What Catholics must do for a world plagued by suicide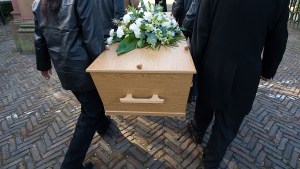 Read more:
Does the Church expect us to suffer instead of "dying with dignity"?