When the rich young man asked Jesus, "What must I do to inherit eternal life," Jesus did not answer, "Go, and get a theology degree."
What can God do in your life with one Bible verse a day?
Subscribe to Aleteia's new service and bring Scripture into your morning:
Just one verse each day.
Click to bring God's word to your inbox
After receiving the Eucharist at Mass, I flip to the back of my missal to a section of Prayers After Communion. One of the prayers, it's odd to say, used to really get under my skin. It was written by St. Bonaventure, a 13th-century theologian. It speaks of Holy Communion as being our sweetest delight, containing all lightness and goodness, embracing us with the all-encompassing love of Jesus Christ. You might ask, "What's wrong with that?" I might respond, "What's wrong with eating a mouthful of sugar?" To me it seemed like eating cotton candy when I wanted a steak.
My favorite prayer in that section is that of St. Thomas Aquinas. It's a sort of mini-treatise of theological anthropology and the effect of grace on all parts of the human person, asking God that this Holy Communion may calm our passions, strengthen us in virtue, enlighten our intellects and bolster our wills, so that we might join in the joy of the saints forever. "Now there's some red meat prayer!" I thought.
It wasn't until I studied more of St. Bonaventure that I realized just how wrong I was, and grew to really love this prayer of his.
Read it at this link: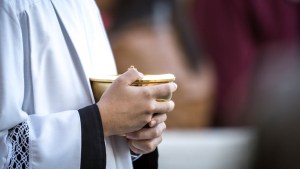 Read more:
This beautiful prayer for after Communion reminds us that Jesus is everything we'd ever want
I learned that St. Bonaventure and St. Thomas were actually contemporaries, having been at the University of Paris together for a time. I learned that St. Bonaventure even in his own day was considered a great theologian—his commentary on the main theological text of the time, the Sentences of Peter Lombard, became the standard. I learned that St. Bonaventure was a prolific writer who composed not only mystical and spiritual works but also systematic texts like his Breviloquium and Reduction of the Arts to Theology that are still influential today. I learned that one of my intellectual heroes, Joseph Ratzinger, held St. Bonaventure in the highest regard and wrote one of his doctoral dissertations on his work. This was no cotton candy thinker!
What I came to appreciate was that I could love both St. Thomas and St. Bonaventure because they were complementary. They aren't steak and cotton candy; they are peanut butter and jelly. They each represent something vital and important in the Christian tradition. St. Thomas leans a bit more toward the intellectual side, St. Bonaventure to the affective side—but we need both!
There's a prejudice in some sectors of Catholic life that it's the bookish sorts who read the homilies of St. John Chrysostom for fun who are the real Catholics. This is, in a word, balderdash. We all know a saintly grandmotherly figure who may not be able to define precisely for you the difference between condign merit and congruent merit but who lives a life of intimate union with the Holy Trinity and whose face shines with the light of Christ. When the rich young man asked Jesus, "What must I do to inherit eternal life," Jesus did not answer, "Go, and get a theology degree."
This is the temptation of the bookish sort: to think that the goal of the Christian life is to formulate a correct understanding of theology in one's head. That temptation is so enticing because that task is infinitely easier than seeking the Almighty with one's whole being, letting ourselves be formed and renewed by His gracious love into new creatures, and welcoming His Spirit to make His abode in us. Cooperating with God's grace in our deification is hard. I'd much rather read a book.
Let's not throw the intellectual baby out with the reductionist bathwater, though: Theology is important! Knowledge precedes love, and we come to love God better as we come to know Him better. The beauty of the Dominican tradition is that study is not an end itself, but rather it is a means to contemplation, by which we come into communion with God. The Dominicans themselves are well-trained in this. Pseudo-Dominicans like myself, though, often stop at Step 1 and don't proceed further.
This is why that prayer of St. Bonaventure is so important for me. It's a crucial reminder that not every spiritual exercise has to be an intellectual exercise, that I can simply say to God "I love you." It's a necessary part of the spiritual life. We all need a little sweetness after our steak.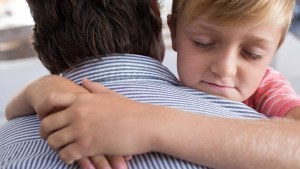 Read more:
"It seems that our God wants to sing us a lullaby": Pope Francis on the tenderness of God