It's really simple, just listen ...
What can God do in your life with one Bible verse a day?
Subscribe to Aleteia's new service and bring Scripture into your morning:
Just one verse each day.
Click to bring God's word to your inbox
We all have that one friend… you know the one I mean… the one who's the life of the party, whom everyone loves, who can strike up a conversation with anyone, anywhere, and the one who, most of all, leaves everyone feeling better than they did before.
These people are truly irresistible, but it's usually not because of their great dance moves or their great looks.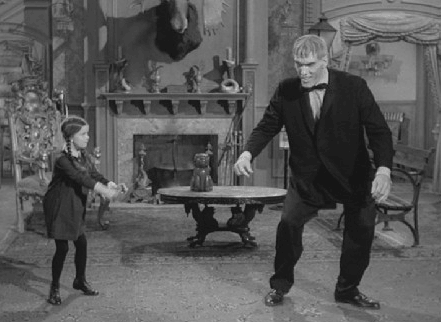 According to Ladders (and yours truly), the key to being irresistible really boils down to one thing: irresistible people care more about others than they do about themselves:
Irresistible people possess an authentic interest in those around them. As a result, they don't spend much time thinking about themselves. They don't obsess over how well they're liked, because they're too busy focusing on the people they're with. It's what makes their irresistibility seem so effortless. To put this habit to work for you, try putting down the smartphone and focusing on the people you're with. Focus on what they're saying, not what your response will be, or how what they're saying will affect you. When people tell you something about themselves, follow up with open-ended questions to draw them out even more.
Here's the thing: we all really love talking about ourselves. This shouldn't be a huge surprise to anyone — we tend to figure this out around middle school and learn how to work with it by high school. Hopefully by college we've learned the fine art of conversation give-and-take — but as adults, it can be harder to make friends.
This is where learning to really listen is key, and learning to listen means you have to know how to ask the right questions. When you're just getting to know someone, open-ended questions are the way to go. So instead of asking where someone grew up, say something like, "Tell me about the town you grew up in and what your schools were like."
This kind of question allows the person to describe a lot more than just the physical location of their hometown. Instead, you'll get insight into what their childhood was like, what kind of school they went to, and often what they loved and/or didn't love about their hometown.
This is doubly important in business. No matter what kind of business you're in, being successful depends on your ability to form and maintain relationships. And relationships aren't built on facts, they're built on knowledge. You can memorize a fact sheet about a person's life and still have no idea who they are, what they're interested in, and what motivates them to do whatever it is they do.
The second part of listening is just that — actually listening. This means putting away the phone and focusing on what the other person is saying to you. It means hearing their words, reading their expressions and body language, and not thinking about how you're going to respond until you've fully absorbed what they're saying to you.
Conversations can all too easily turn into an I-go/you-go format — they talk about their life, you talk about yours, and neither of you leaves the conversation feeling like you've truly connected. So next time you're talking with someone, try and focus more on learning as much as you can about them by asking follow-up questions, keeping things open-ended, and not sharing details about your life until they ask. This will leave the other person feeling like they've actually been heard in the conversation, and nothing is more irresistible that knowing that someone cares enough to hear you!
Read more:
How to be a master of intentional listening