Women are part of an exciting new initiative in the place where Lazarus rose from the dead.
What can God do in your life with one Bible verse a day?
Subscribe to Aleteia's new service and bring Scripture into your morning:
Just one verse each day.
Click to bring God's word to your inbox
The city of Bethany on the West Bank is famous for a few different reasons — from its proximity to Jerusalem (about a mile and a half) on the east slope of the Mount of Olives, to being the location of the Tomb of Lazarus, a follower of Jesus whom He resurrected four days after he died from an illness.
If you are familiar with that part of Scripture, you'll know that two women are also an important part of that story — Lazarus' two sisters, Martha and Mary. The sisters were extremely hospitable in welcoming Jesus to their village. Some hold that Mary is the same woman who sprinkled him with perfumed oil and wiped his feet with her hair (John 12: 1-2).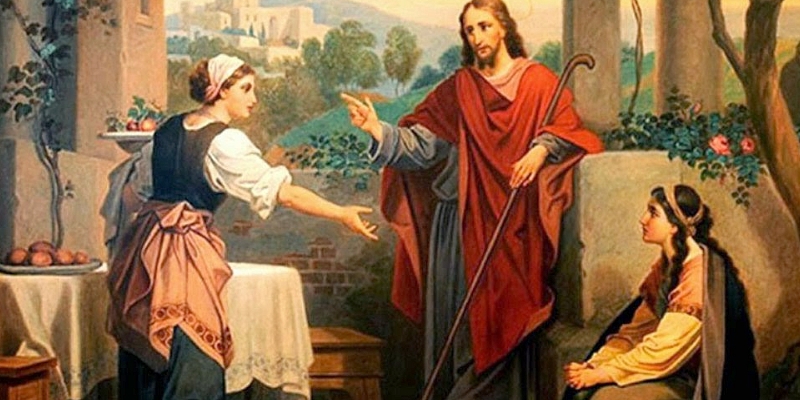 It was this important piece of the Gospel that has led a group of entrepreneurial Palestinian women to come up with an idea to promote tourism and cultural development in their region — including handmade perfumes and creams made from the natural resources of the region. It's an idea rooted in the history of the region, and it helps to empower women by teaching them skills and offering resources to help them support their families.
The West Bank, fraught with violence and political struggle, is a notoriously dangerous and formidable place, especially if you're a woman. Living conditions in this impoverished area are harsh for many. Very few women work outside the home, and if they do, it's limited to the healthcare or education fields.
That's why the non-profit ATS Pro Terra Sancta, a group that supports social, historical, and cultural development in the Holy Land, has joined together with the Mosaic Center in Jericho to support the Shorouq Society for Women. This special project aims to offer promote opportunities for sustainable economic development — including the marketing of quality products made by women of the area, with raw materials directly linked to the locale.
"Faced with the strong environmental degradation, we need to recover the 'earth' factor," explains Andrea Primavera, an agronomist who ran a three-day course on the production of soap and other cosmetics. "Palestine is rich in the two main materials for the production of soap: oil and beeswax, to which soda is also added. But to create a product with added value, we thought of using single natural resources."
After first trying their hand at making soap, the women also learned how to make a hand cream with beeswax, olive extract and essential oils of local aromatic plants.
"I studied pharmacy," said Angan, one of the women attending the workshop. "I have always wanted to develop new products for body care and this is a great opportunity for me to grow."
For another woman called Wean, a young cook who studied food science, food is her life. "I love mixing smells, colors and natural flavors typical of the culinary tradition of my land." But the soap and skincare course was helpful to her for other reasons. "These days, I learned to recognize the importance of oil, not only in the kitchen. It was fundamental for me to recognize the smells and properties of many plants that are very important for those who want to eat well and in a healthy way."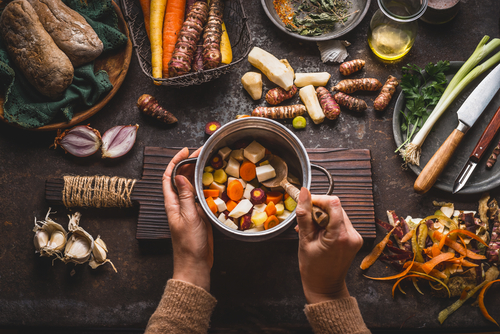 Deema, a young woman from the Shorouq Society, located close to a Greek Orthodox church that celebrates the meeting of Jesus, Martha and Mary, said the three days of classes provided a rich experience in different cultures.
The Society's Women's Center For Economic Empowerment and Entrepreneurship was created as a safe place for women to meet and collaborate as part of empowerment and enrichment programs in the areas of of education, health and culture. It hopes to serve as a model and inspiration for the formation of other similar community-based centers for women.
"This association is based on the strength of women," says Fatma, an energetic woman who for years has been trying to develop the talents, passions and education of many women in her city, through work with other associations. "By improving production, with better techniques and tools, and also focusing on packaging and sales methods, we hope to welcome pilgrims and visitors because only in this way can we break down the walls that create suffering and divide us."
Hopefully, through these efforts and initiatives, Bethany can once again become a city of acceptance, based on the two women who 2,000 years ago welcomed Jesus into their home as brother and Messiah.
The original article was published here.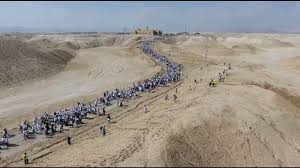 Read more:
Watch as these women take the Israel-Palestine conflict into their own hands