There's nothing like a good dose of humor to unite and strengthen a team.
What can God do in your life with one Bible verse a day?
Subscribe to Aleteia's new service and bring Scripture into your morning:
Just one verse each day.
Click to bring God's word to your inbox
The president of the SNCF (France's state-owned national railway company), Guillaume Pepy, sometimes threatens his colleagues by telling them: "If you're bored, I'm resigning." And when it comes to "decision-by-committee" he has said: "To make a decision, you have to be an odd number of people, and three is already too many."
In 2012, a British survey found that employees appreciate their boss' humor even more than frankness, trust, and respect. A Bell leadership study found that apart from a good work ethic, the next most important trait for a workplace manager is a healthy sense of humor. Several other studies show that people with a good sense of humor tend to be more liked, trusted, and respected.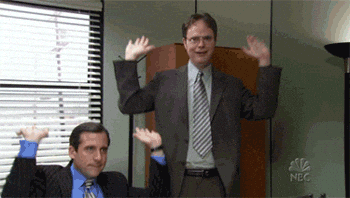 Good and bad humor
Using humor well takes talent and discernment, but it's well worth it. Good humor brings mental refreshment, challenges absurd behavior, reduces stress, creates unity in a team, imbues a sense of well-being, plays down anxiety-provoking situations, allows us to take a step back and get perspective, fosters mutual understanding … the list of its benefits is long.
But humor is not always positive: it can hurt, devalue a colleague, create enmity, become a form of evasion, and derail people from the objective. Humor needs to be handled with moderation and accuracy. Are you employing humor properly?
Stay natural, without irony
1. Be natural, be yourself. We don't have to crack jokes all the time to be a good manager. Sometimes it's enough just to be warm or open to moments of relaxation and laughter. Humor is more effective when it flows naturally. A joke that falls flat can create a feeling of awkward failure. But to laugh frankly is to let go, to show that we are able to be surprised in a positive way. This inevitably creates a bond with others.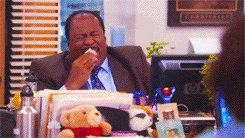 2. Prefer self-deprecation to hurtful irony. "We must always reserve the right to laugh the day after at our ideas from the day before," said Napoleon. If a manager can show that he is not a prisoner of his own image and that he is self-aware enough to laugh at himself, he can win hearts and minds.
Take things the right way
3. Don't be too serious. Intense work requires us to take a break and release our stress. People who are extremely uptight are ridiculously out of touch with reality. Daring to laugh releases energy, as well as creativity, desire, and a sense of challenge.
4. Decide to laugh. Didier Lombard, the CEO of France Telecom, appeared to be a cold man. But when he heard a cell phone ringtone in the middle of a meeting, he would suddenly call out: "Money is coming in!" The joke dispelled the tension and made everyone relax. A funny component can be found in any situation, even the most dramatic ones. Let's remember Woody Allen's wry remark: "Entrusting the earth to humans is like entrusting a Western to Woody Allen."
No complexes
5. Cultivate your humor. Winston Churchill's witty replies, Monty Python's hilarious skits, Jim Carrey's zany impersonations, Rowan Atkinson's hapless Mr. Bean … these are all monuments to laughter. There is something for every taste. They are a remedy for gloom, a remarkable source of inspiration, one of the most excellent fruits is the fight against the temptation of despair.
6. Dare. If you told a funny story during your boardroom presentation and you experience a cruel silence, dare to give it a second chance. Say: "It's a pity you did not find that funny. It was the only fun part of my presentation."
So, let go and good luck!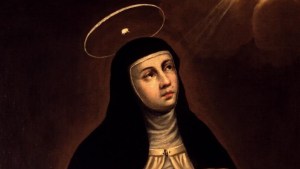 Read more:
The unexpected humor of St. Teresa of Avila