When a loved one passes away, we are encouraged to pray this comforting prayer.
The day of a person's death is often very difficult to endure for those who loved them the most. The loss is hard to bear and there seems little that can comfort.
During this time of grief, it is important to turn to God and to pray for the soul that has departed. As Catholics, we believe that our prayers can not only affect ourselves, giving us strength and comfort, but also help the souls of the deceased.
While we do not know the final destination of our loved one, we can still pray for them, entrusting their soul to God and asking him to have mercy on them, speeding them on to Heavenly bliss.
Below is one such prayer that the Church provides for the day of a person's death. It begs God to have mercy on the departed soul and to conduct it to "Paradise, its true country."
O God, Whose property is always to have mercy and to spare, we humbly beseech Thee for the soul of Thy servant [insert name], which Thou hast this day commanded to depart out of this world, that Thou wouldst not deliver it into the hands of the enemy, nor forget it unto the end, but wouldst command it to be received by the Holy Angels, and conducted to Paradise, its true country; that as in Thee it hath hoped and believed, it may not suffer the pains of hell, but may take possession of eternal joys.Through Christ our Lord.Amen.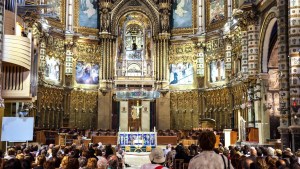 Read more:
This grieving girl witnessed her father travel from purgatory to heaven