When you feel like everyone is conspiring against you, pray this prayer.
What can God do in your life with one Bible verse a day?
Subscribe to Aleteia's new service and bring Scripture into your morning:
Just one verse each day.
Click to bring God's word to your inbox
Often there can be various situations in life where you may feel like you are being persecuted, signaled out for your beliefs or values. This could be at work, home, school, or even at the grocery store.
Whenever this happens, a feeling of isolation can set in and it may seem like the whole world is against you. The feeling can often be unbearable and in that moment, temptations creep in to lure us away from our beliefs.
The good news is that many characters from the Bible knew exactly that feeling and wrote about it, composing heartfelt prayers to express their anguish.
In particular, King David composed multiple Psalms that related to God his feelings, invoking his powerful aid in his time of need.
Psalm 69 is one of these prayers and contains the honest feelings of a man being hemmed in on all sides. In the midst of his prayer, David calls out to God, "Draw near to me, redeem me, set me free because of my enemies!" The text of the prayer is also frequently envisioned on the lips of Christ on the cross, as it expresses his anguish, even foreshadowing the actions of the Roman soldiers, "They gave me poison for food, and for my thirst they gave me vinegar to drink."
If you are in need of an honest prayer in your moment of persecution, pray Psalm 69 and let God flood your heart with his grace.
Save me, O God!For the waters have come up to my neck.I sink in deep mire,where there is no foothold;I have come into deep waters,and the flood sweeps over me.I am weary with my crying;my throat is parched.My eyes grow dimwith waiting for my God.More in number than the hairs of my headare those who hate me without cause;mighty are those who would destroy me,those who attack me with lies.What I did not stealmust I now restore?O God, thou knowest my folly;the wrongs I have done are not hidden from thee.Let not those who hope in thee be put to shame through me,O Lord God of hosts;let not those who seek thee be brought to dishonor through me,O God of Israel.For it is for thy sake that I have borne reproach,that shame has covered my face.I have become a stranger to my brethren,an alien to my mother's sons.For zeal for thy house has consumed me,and the insults of those who insult thee have fallen on me.When I humbled my soul with fasting,it became my reproach.When I made sackcloth my clothing,I became a byword to them.I am the talk of those who sit in the gate,and the drunkards make songs about me.But as for me, my prayer is to thee, O Lord.At an acceptable time, O God,in the abundance of thy steadfast love answer me.
Read the remainder of Psalm 69 here.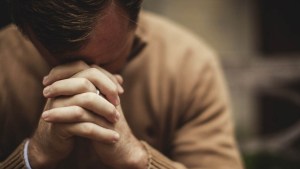 Read more:
An effective prayer against lustful thoughts, by St. Thomas Aquinas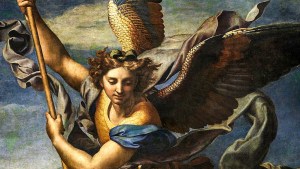 Read more:
Pray this St. Michael prayer for personal protection