Back when the city was the main American port, praying on water was "a thing."
At the end of the 19th century, shipping was one of the main activities fueling the growing American economy and New York was a thriving port city. Partly thanks to its location and the shallowness of its waters, New York's harbor would welcome more people and tons of cargo than any other American harbor. Ships carrying construction materials, spices and textiles were were docked in lower Manhattan, in an area that would later become the heart of the world's financial industry.
It is here that the first ocean liners — transatlantic ships that would depart at scheduled time each week — were launched. Before that, ships would only leave a port when their cargo was full. And it is here that the Seamen's Church Institute of New York and New Jersey (SCI), an organization founded in 1834 by Episcopal sailors to provide seamen with basic healthcare, education and pastoral services, founded the first floating church.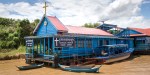 Read more:
The floating church


The Church of Our Savior, erected by the Young Men's Church Missionary Society, was moored off Pike Street in lower Manhattan. It quickly become a key landmark in the city, but it was abandoned in 1866 because of material decay.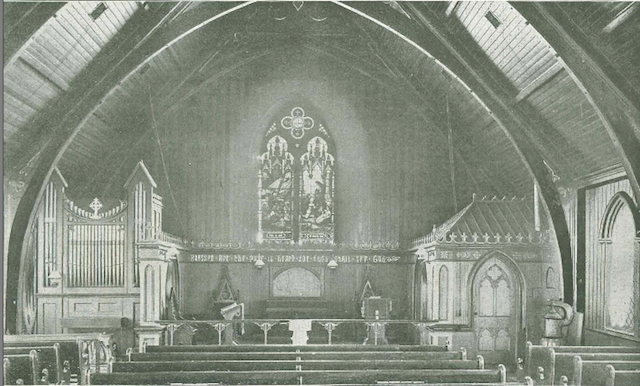 However, a second floating church, the Church of the Holy Comforter, was created in 1846 at the foot of Dey Street, on the West Side of Manhattan. On top of regular church services, the Church of the Holy Comforter provided parishioners with a reading room and a temperance society aimed at helping seamen with drinking problems. Unlike land-based churches, which tend to remain in the same place, floating churches moved around freely. Over the span of a few decades, the floating Church of the Holy Comforter was moved a couple of times, first to Leigh Street and eventually to its final location at the Pier at Hubert Street.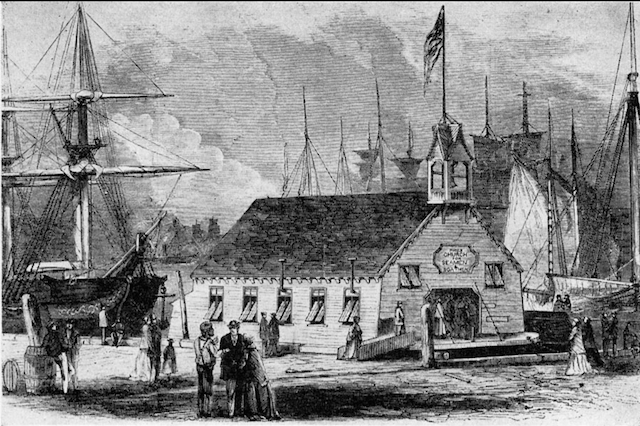 In 1868, high maintenance costs led to the abandonment of the second floating church. But a year later, the SCI built a third church, named, like the original one, Church of our Saviour, which was moored off Pike Street on the East River.
This would be the last of NYC's floating churches. On Christmas Day of 1910 the last service was celebrated by Rev. Archibald Mainsfield, who was the SCI Superintendent.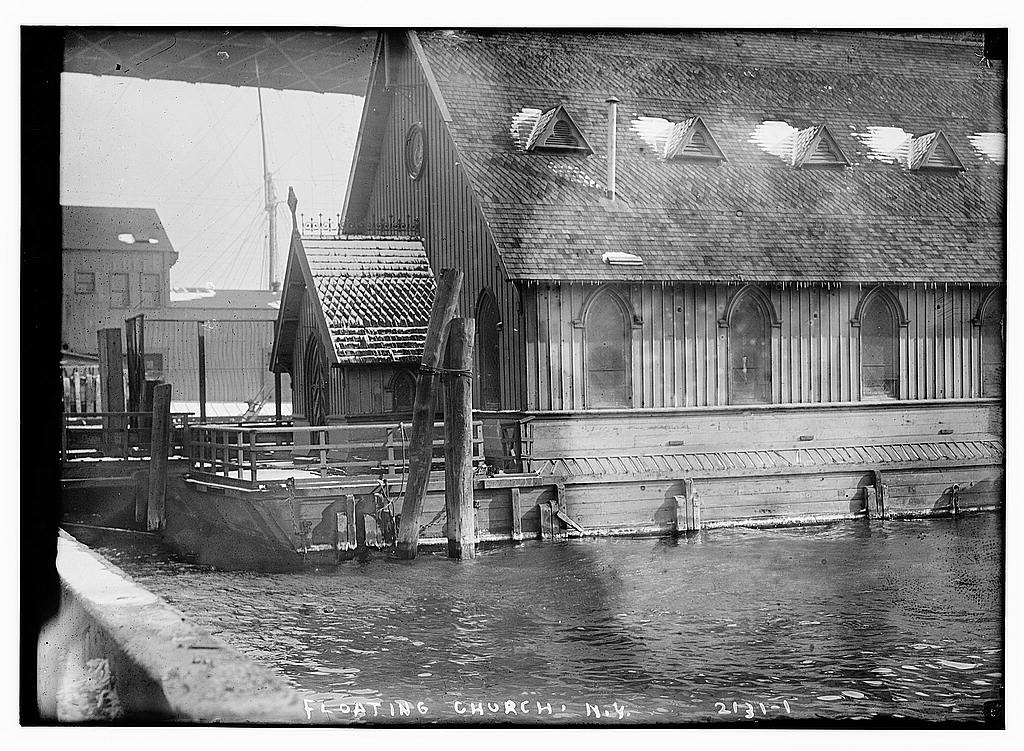 The mesmerizing history of floating churches is well documented in the archive of the SCI, which have been digitized and can be easily accessed. According to the documents, New York's floating churches were "unique among the ecclesiastical structures of the world" (although Cambodians, for instance, are quite proud of the Chong Khnies floating Catholic church, for instance) and were well-known "places of spiritual refuge for the God-fearing men of the sea who have visited the port of New York."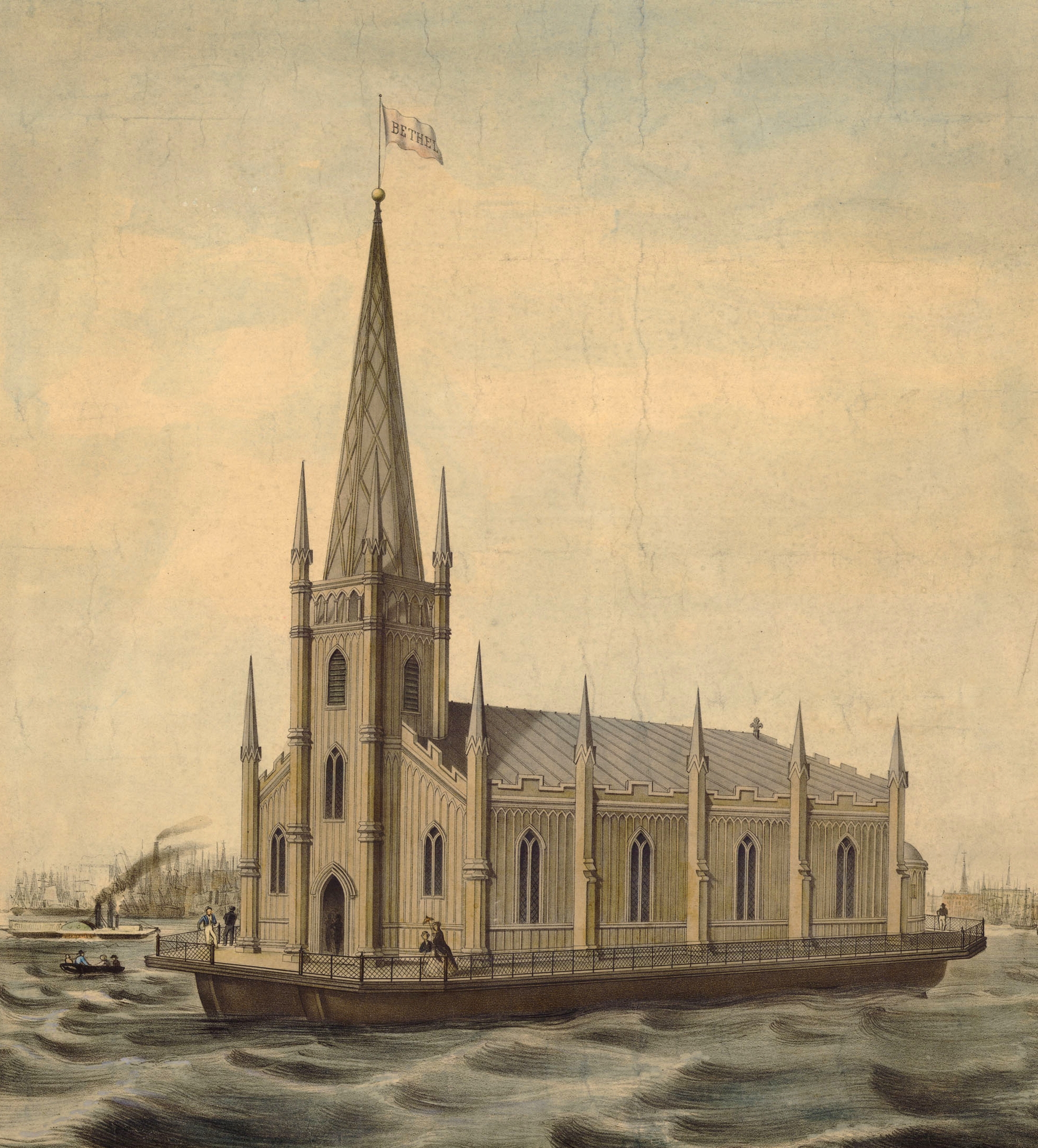 But the Big Apple was not the only US city where believers were praying on water. In 1848, the Seamen's Church Institute of Philadelphia and South Jersey, which offered the same service of the eponymous New York organization, built a floating church to cater to the "unpolished mariners who felt out of place being in church next to well-dressed ladies."