A Catholic retreat in Colorado is helping women healing from cancer a chance to reflect on the deeper realities of life and death.
When Denise Archuleta was battling cancer, she had the unmistakable feeling that her cancer – while it could rob her of earthly life – pointed to the greater truth of eternal life. Only, she noticed that when she brought it up with other cancer patients and survivors at secular retreats and support groups, that it made them visibly uncomfortable.
"I could immediately sense this tension when I would bring up God or eternity," says Denise, and she longed for a community with whom she could discuss these deeper truths. "So I searched, and searched, and searched for a Christ-centered retreat for women dealing with cancer. But I couldn't find one."
Instead, Denise attended an Ignatian retreat, where she felt moved to ask the leaders if they would be willing to put on a retreat for female cancer patients and survivors. The Ignatian retreat leaders referred Denise to Sr. Anne Marie Walsh, a nun, cancer survivor, and retreat leader from the Society of Our Lady of the Most Holy Trinity in Iowa. The two women talked about the need for a conference for Christian women facing cancer – a time that would specifically focus on the reality of our immortal souls.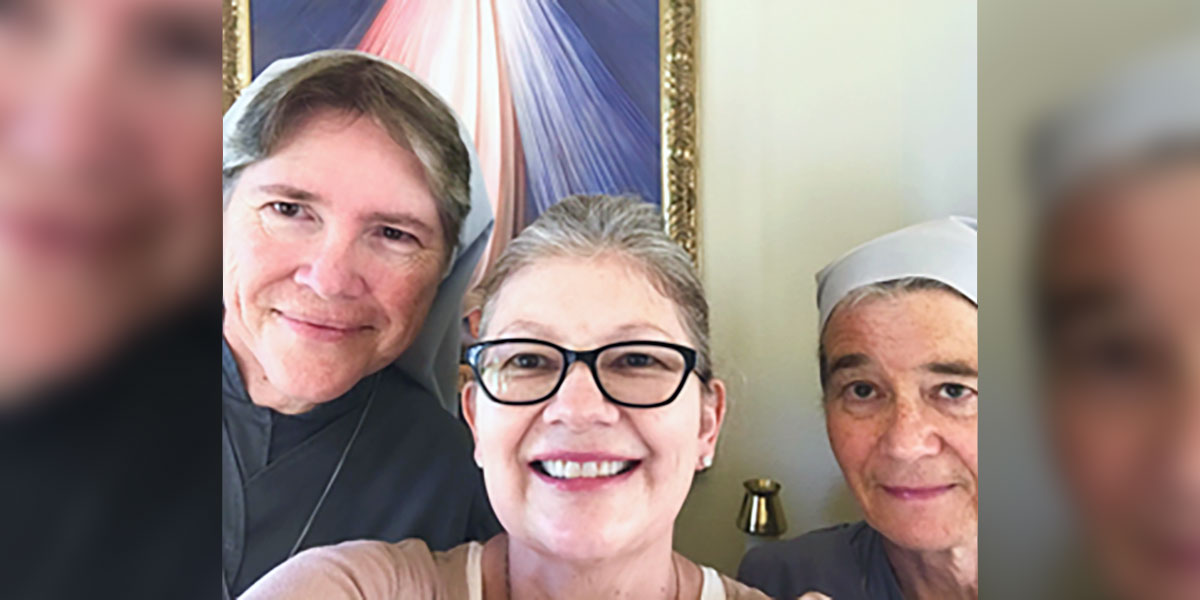 From there, the idea for the "Facing Our Immortality" retreat was born.  Nine women – all in different stages of their journey with cancer – came together for the inaugural retreat at the Mother Cabrini Shrine in Golden, Colorado. Their experiences with cancer and at the retreat now have the women setting their sights on eternity, even while they seek healing on earth.
During each of their battles with cancer, both Denise and Sr. Anne Marie recall well-intentioned people saying that cancer causes one to "come to terms with their mortality." But both chafe against this idea and have come to realize that it wasn't the problem of facing their mortality that they were battling with so much.
"It was something that came to me in prayer one day, as I was reflecting on my own experience with cancer" says Sister Anne Marie. "I realized that I wasn't oriented enough towards eternity. We will shed our corruptible bodies, yes, but we will live forever. And this life is preparation for eternity."
Gifted with the retreat by a friend, a retreatant named Karen says the "powerful" title of the retreat immediately drew her interest, and that "the truth that when we die, our spirits live on" was her most transformative takeaway from the retreat.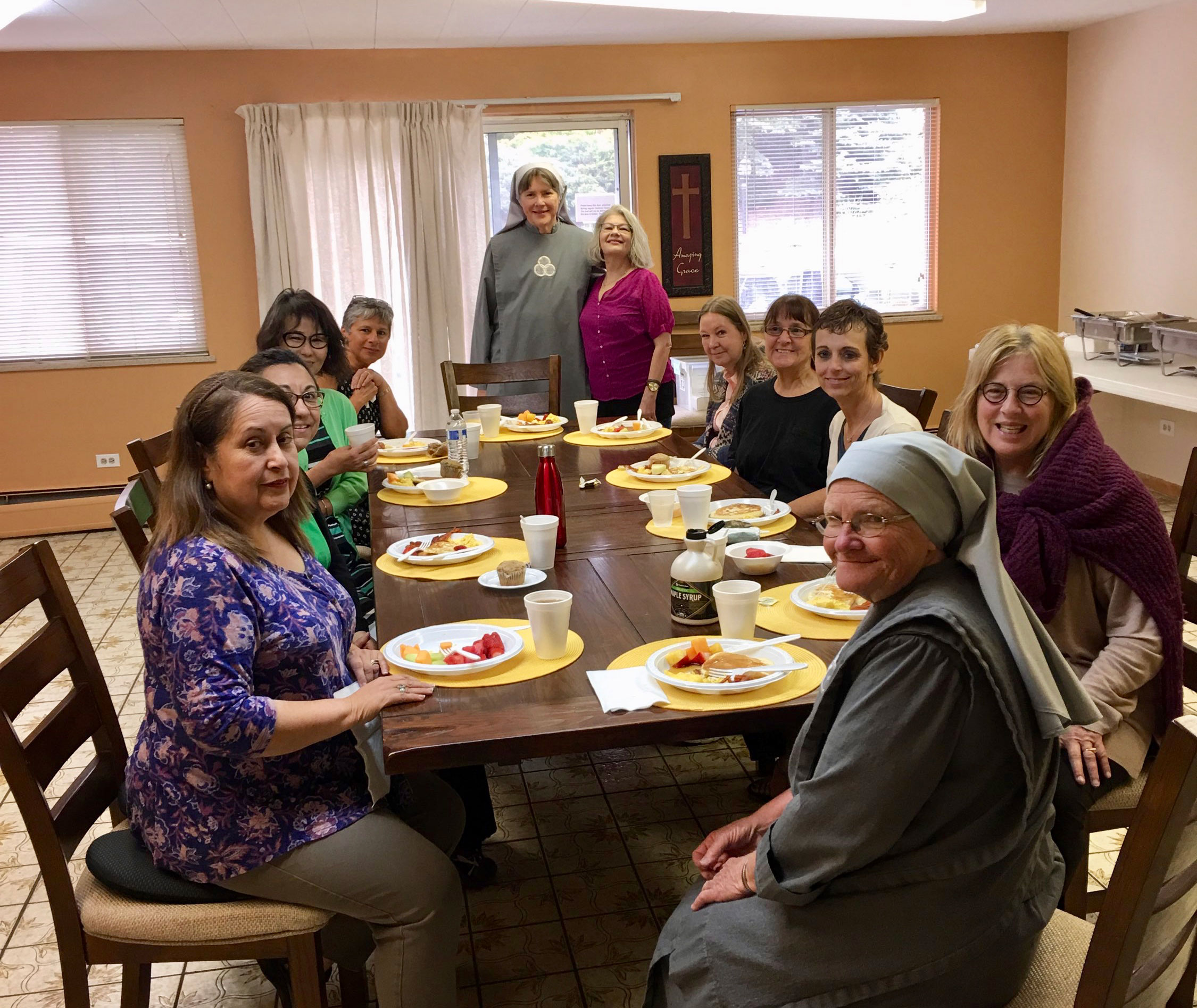 Another cancer survivor and participant named Dora says the retreat taught her that "cancer is a unique cross, and that we are not meant to walk the journey of it alone, but in a community." She says that even though her cancer is in remission, she still strives to live for eternity.
"There is such a need for this kind of focus," says both Sr. Anne Marie and Denise. "One of the big problems with our culture today is that we don't view our daily struggles in the light of eternity. We are so earth-bound and think in terms of such earthly goals, that we forget to use eternity as our reference. If we haven't accepted the truth that our souls tend towards God, then we haven't fully accepted the truth of our humanity," says Sr. Anne Marie.
A retreatant named Sandra says she left with the understanding that although fearing death is a part of our humanity, "God does not want us to fear death, but to know that through death we have life with Him in heaven."  
For retreatant Ruth, being able to talk intimately and openly with other women facing the same struggles brought her a sense of "strength, inner peace, courage, encouragement, and a renewed spirit and hope," and she credits this intimacy with the retreat leaders being fellow cancer survivors. For Denise, Sr. Anne Marie's joy and strength were an indispensable part of making the retreat a success. "We all feel like Sr. Anne Marie's spiritual children now," says Denise.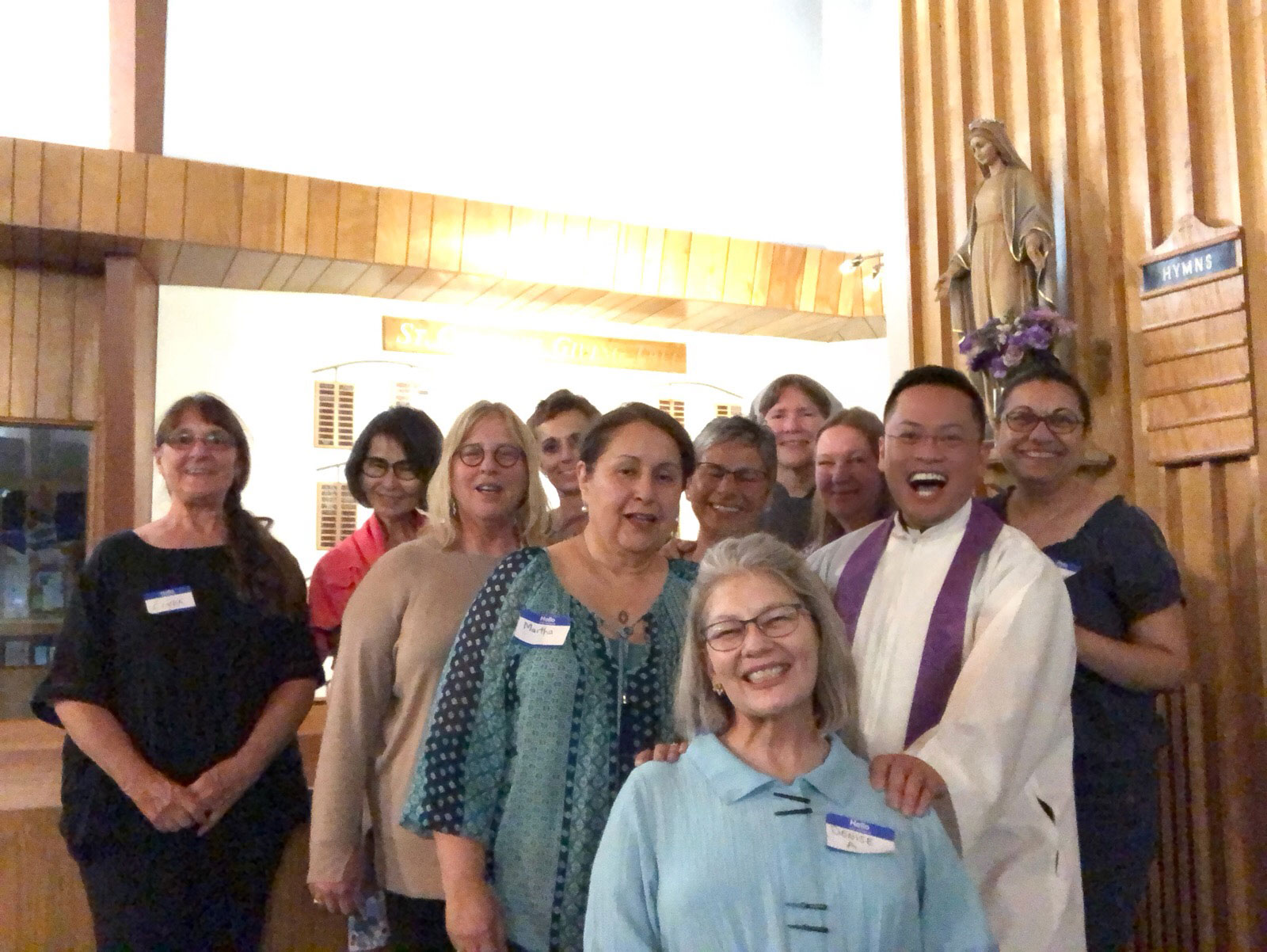 Sr. Anne Marie is quick to credit Denise for the vision and drive that has made this retreat happen.
"You could really feel the power of God's grace during the retreat, and little miracles were just happening all the time."
The next step for Sister Anne Marie and Denise is to figure out how to continue filling the need for spiritual support for those facing cancer. They are currently discerning a number of possibilities to make that happen, which include developing a similar conference for men, and creating cancer support groups dedicated to the idea of living each day in the light of eternity. They also plan to continue hosting more "Facing Our Immortality" retreats in Colorado, as well as in Iowa.
If you or someone you love could use some of the hope, support, and strength offered by the "Facing Our Immortality" retreat program, please contact the retreat founders here, or visit their website here.


Read more:
A prayer for healing