You might know Fra Angelico, but do you know Sister Plautilla Nelli?
What can God do in your life with one Bible verse a day?
Subscribe to Aleteia's new service and bring Scripture into your morning:
Just one verse each day.
Click to bring God's word to your inbox
Perhaps the most famous and revered Dominican artist is the early Renaissance painter, Fra Anglico. Born Guido di Pietro, he entered the Dominicans at their convent in Fiesole, Italy around 1418, and was known in religious life as Fra Giovanni da Fiesole. His vocation and life was characterized by simplicity and outstanding piety. He remarkably translated these virtues into his paintings, many of which are still found on the walls of the Convent of San Marco in Florence. Due to the incredible spiritual quality of his life and work, after his death he became popularly known as Fra Angelico, and he was beatified by Pope John Paul II in 1982, eventually being named the patron of Catholic artists in 1984.
The Italian Renaissance produced many other Dominican artists, but unfortunately their names and works have not gained the popularity and commanded the attention of Blessed Fra Angelico. However, there has been a surge of interest in the life and artistic legacy of another Dominican artist from the same time, Sister Plautilla Nelli. She is celebrated as the first known female artist of the Florentine Renaissance, and her life and work has become the subject of great attention over the past 20 years, marked by renewed scholarship and conservation of her works, and inspiring the creation of the Advancing Women Artists Foundation.
In 1538, at the age of 14, Pulisena Margherita Nelli entered the convent of San Caterina Cafaggio on the Piazza San Marco, near the Dominican friary of San Marco; she was known in religious life as Suor Plautilla. The nuns of this convent, founded in 1509, were known for their work on illuminated manuscripts and miniature painting. It is uncertain how Sister Plautilla became a master of drawing and painting, but it is speculated that she was self-taught and was influenced by the artist Fra Eusachio di Baldassare, a lay Dominican brother from the nearby friary of San Marco that had oversight of the convent.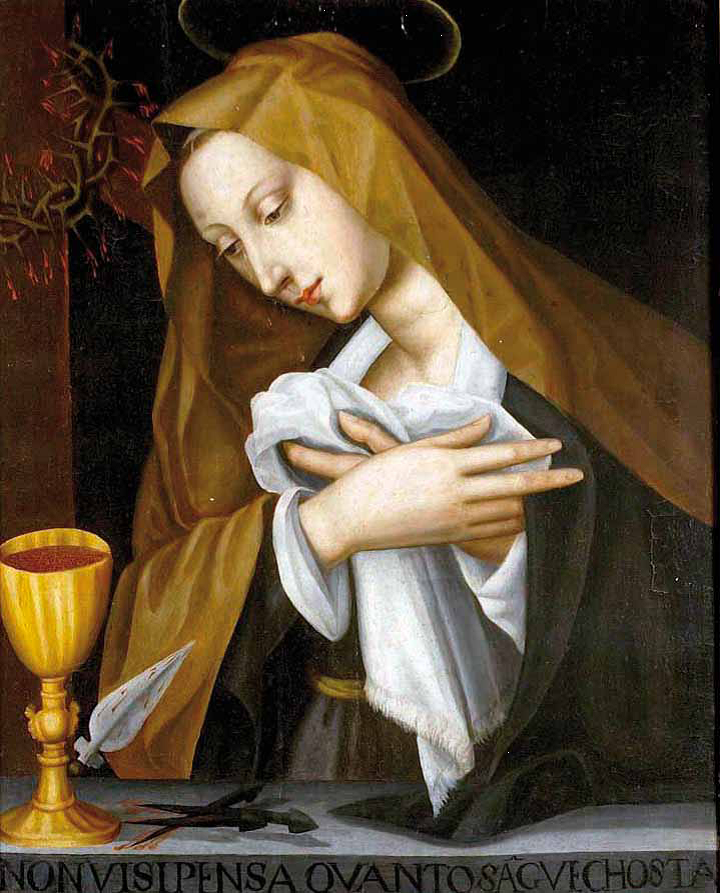 Later she came to know the Dominican friar Paolino da Pistoia, the pupil of the great Dominican artist Fra Bartolomeo della Porta. After the death of his teacher, the contents of Porta's studio had been bequeathed to Paolino, who may have possibly given them to the studio at San Caterina Caffagio. If so, they would have had an immense impact on the development and work of Sister Plautilla.
Her paintings are said to be characterized by the devotion and artistic sensibility advocated by the spirituality of the famous Dominican reformer Savonarola, whose religious fervor had greatly impacted the Dominican Order at that time. He had rebelled against the sensual excesses of Renaissance humanism and vigorously preached a spirituality of simplicitas that religious art should mirror. Moreover, Savonarola recommended the creation of art for those in religious life because doing so cultivated the virtue of labor and dissipated the inclination to sloth.

Sister Plautilla's artistic output and supervision of the convent's flourishing art studio reflect her diligence and industry. Besides lettering on illuminated manuscripts or small portrait paintings—especially those of St. Catherine of Siena and St. Catherine de' Ricci—she tackled at least three grand works, two altar pieces and a large refectory mural: the Lamentation (San Marco museum), Pentecost (San Domenico, Perugia), and the Last Supper (Santa Maria Novella). Beyond artistic creativity, she had outstanding administrative abilities, being elected prioress of the convent three times.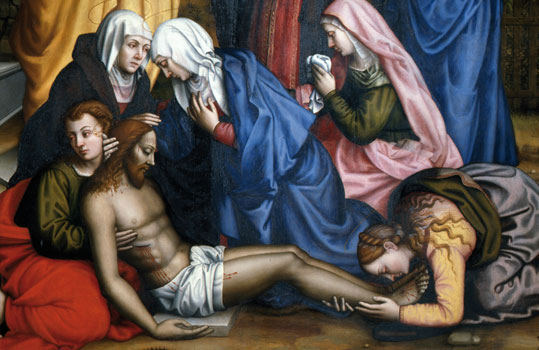 Her reputation was well-established in her own lifetime; in fact, she was still alive when the second edition of Vasari's The Lives of the Most Excellent Painters, Sculptors, and Architects was published. Her fame is said to have attracted other women to join her convent as her pupils.
Vasari records that her works were found in many homes of Tuscan nobles. The passage of time and circumstances have scattered these, but active research is now attempting to rediscover and catalogue them. In 2006, only the three above-named works were definitely known to be the work of her hand, but recent scholarship has uncovered many more that are being ascribed to her and her studio.
In June 2017, through collaboration with the Advancing Women Artists Foundation, the Uffizi Gallery hosted a special exhibit of her works that was the first dedicated exclusively to Sister Plautilla. The show was the first in as series dedicated to highlighting female artists who have often been overlooked in the wider art scene. It was through this exhibit that I had first learned of Plautilla and her life.
Last summer I was leading a study abroad trip to Florence and visited the Uffizi on the very last day of the show, but had never heard of Sister Plautilla until I walked through the galleries. As someone leading mission integration at a Dominican college founded by Dominican Sisters, I was immediately drawn to the poster announcing the exhibit.
In the Summa, Thomas Aquinas argues that it is better to share the fruits of contemplation than merely to contemplate, and Sister Plautilla's work is the evident fruit of her deep spirituality. The art that she and other Dominicans of that time created is an integral part of the "sacred preaching" of the Order of Preachers in advancing the charism of veritas (truth), and reminds us that preaching is not limited to the spoken or written word. In fact, often art can communicate profound truth in ways that words are unable to do.