It honestly had never occurred to me that a person could feel this way. But there could be many reasons ...
What can God do in your life with one Bible verse a day?
Subscribe to Aleteia's new service and bring Scripture into your morning:
Just one verse each day.
Click to bring God's word to your inbox
A few days ago, I was talking with a dear friend who's been struggling. When I asked her if God has been giving her a sense of what she needs to do about it, she said he's been telling her, "Mary, Mary, Mary."
"Which is funny," she went on. "I've always struggled with a relationship with her because I doubt that she'd want to be in a relationship with me at all."
I was floored. This is one of those sweet, joy-filled young women who loves Eucharistic adoration and the Rosary and singing praise to God. Honestly, if you asked me who I thought Mary might appear to among my friends and relations, she'd be in my top five.
But she struggles with Mary. Not the way I always have, needlessly wary of loving Mary at the expense of Jesus. Somehow, this beautiful, kind, darling woman got the idea that Mary didn't want her.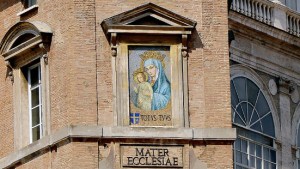 Read more:
The saint who assured John Paul II that he was "allowed" a tremendous devotion to Mary
It honestly had never occurred to me that a person could feel this way. I spend countless hours trying to help people understand that God loves them when they think that their sin has made them unlovable or that their circumstances are evidence of God's disinterest. But Mary? For all I've struggled to build a relationship with her, it had nothing to do with a perceived lack of fondness on her part. It's just always seemed so obvious that she loves me—it's her job, after all.
But talking with this young friend of mine showed me that this certainty of Mary's affection is far from universal. Many of you might feel the same way. Maybe it's because you struggle with your mother or because you feel impure or because your femininity doesn't match the Marian caricature so often held up as the only model of Catholic womanhood. Maybe you, like me, didn't know Mary when you were a child and so it's hard for you to accept her motherly love.
It might be enough for you to be reminded that Mary is without sin, so her love isn't complicated by self-interest or self-righteousness. From her throne on high, she loves with the pure love of God, compassionate and unconditional. She was made mother of all believers (Rev 12:17) and loves with the perfect love of the world's only perfect mother, not because her children have earned it but because they are hers.
Then again, maybe you need proof that Mary has a heart for the weak, the broken, the beneath notice. Fortunately, we have that in spades.
Consider that when she was first made mother of all Christians it was while Jesus was hanging on the Cross. I expect he wanted to offer all the Apostles to her as her children, but there was only one there and even he had run away from his Lord the night before. And while John the Beloved might seem to be the perfect son, her motherhood extended to all the Apostles and the rest of the early Christian community, as ragtag a bunch as the world had ever seen. Acts 1:14 tells us that she was there with them though some were arrogant, many illiterate, and others clearly just there for the potluck supper hosted each night. Mary was mother to them all.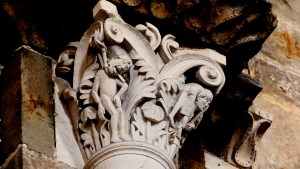 Read more:
Pope: What would have happened if Judas had met Our Lady on his way to kill himself?
After her Assumption, she didn't become more particular about who she called son or daughter. Many Marian apparitions were to poor children of no particular piety. St. Bernadette, to whom she appeared at Lourdes, was a sickly child from a destitute family. The Fatima children couldn't be bothered to pray a whole Rosary before Mary showed up in the field where they were watching their families' sheep.
And the adults weren't any more impressive a bunch. St. Catherine Labouré was ridiculed throughout her life for being stupid. St. Juan Diego was an indigenous man, looked down on for his race as well as his lack of learning. And while Blessed Bartolo Longo didn't experience an apparition per se, he was chosen by the Blessed Mother to be the Apostle of the Rosary. Of all the holy men in 19th-century Italy, Mary chose a former priest of Satan.
She loved them. Poor and uneducated, sinful and broken, she loved them. She isn't fonder of the world's refuse than of those who are powerful and successful, but she comes to them for love of them and to show us all that nothing we do and nothing we are can change the love she has for us.
You don't have to earn your mother's love. At your baptism, she became your mother and she loves you more than you can ever imagine. She wants a relationship with you because she wants to lead you to a deeper love of her Son. By his Passion, Death, and Resurrection, you are more than enough. You are loved, by God and by his mother. Pray for the grace to believe it.