Gucci, the famous fashion house, is helping a group of Nigerian girls reinvent themselves.
A group of Nigerian women and girls have found a new horizon working as seamstresses and producing t-shirts, dresses, bags, and belts with about 13,000 feet of fabric given to them by the Gucci fashion house.
Their creations are on sale at the NewHope cooperative workshop, an ethnic sewing shop in the southern Italian city of Caserta, where the rescued migrants, who were brought into the country for sex trafficking, live and work. The workshop and the shelter, known as Casa Rut, is run by the Ursuline Sisters of the Sacred Heart of Maria di Breganze in Vicenza, Italy. The sisters have been working for 22 yearsto rescue these women from the streets.
The NewHope cooperative started in May 2004 from a shared dream of the Rut Community of the Ursuline Sisters, the Community of the Sacramental Fathers of Caserta, some immigrant women, and a group of friends and collaborators.
Young mothers
The cooperative began by setting up an ethnic tailoring workshop to train young migrant women — many of them mothers — who wanted to become a positive part of the community. NewHope is an opportunity for young people to grow in their dignity by participating fully in the social life of their new country, without running the risk of further exploitation, getting involved in other illegal work, or being underpaid.
"Bottega Fantasia"
Since 2008, the store Bottega Fantasia has been located next to the tailors workshop. It is a dream that is brought to life each day in the cushions, tablecloths, bags, and many other objects that the girls cut, sew, and invent. For the women, "The Fantasia," which has become an authentic trademark, makes every day a new day and chance of a better life.
Products of rebirth
The colorful store is filled with many beautiful products: bags, backpacks, pencil cases, centerpieces, and so on, that were made by young women with creativity and passion. The fabrics come from Africa and are completely unique to the designers at NewHope.
But the products are unique in a more meaningful way, too: Every NewHope item created by these women is valuable for the story of rebirth and courage it tells. Many of the women at Casa Rut, who eventually become mothers, ask us to believe in "ever new shoots of life that the winter hides and keeps within itself, even inside a humble manger."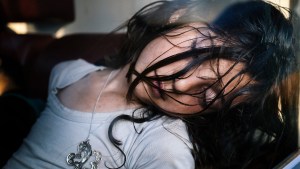 Read more:
Sister Eugenia Bonetti: "Trafficking victims are primarily illiterate female minors"
Read more:
New Treatment Offers Former-Prostitutes Healing Instead of Jail Time