Competitors hopped off their bikes to light candles in honor of Our Lady.
For the first time in 70 years, the city of Lourdes hosted cyclists from the Tour de France, and a few them them took the opportunity to pray at the Shrine of Our Lady of Lourdes.
As pictured below, several of the competitors in the 2018 Tour de France hopped off their bicycles to light candles at the spot where the Virgin Mary appeared to the young peasant girl, Bernadette Soubirous, in 1858.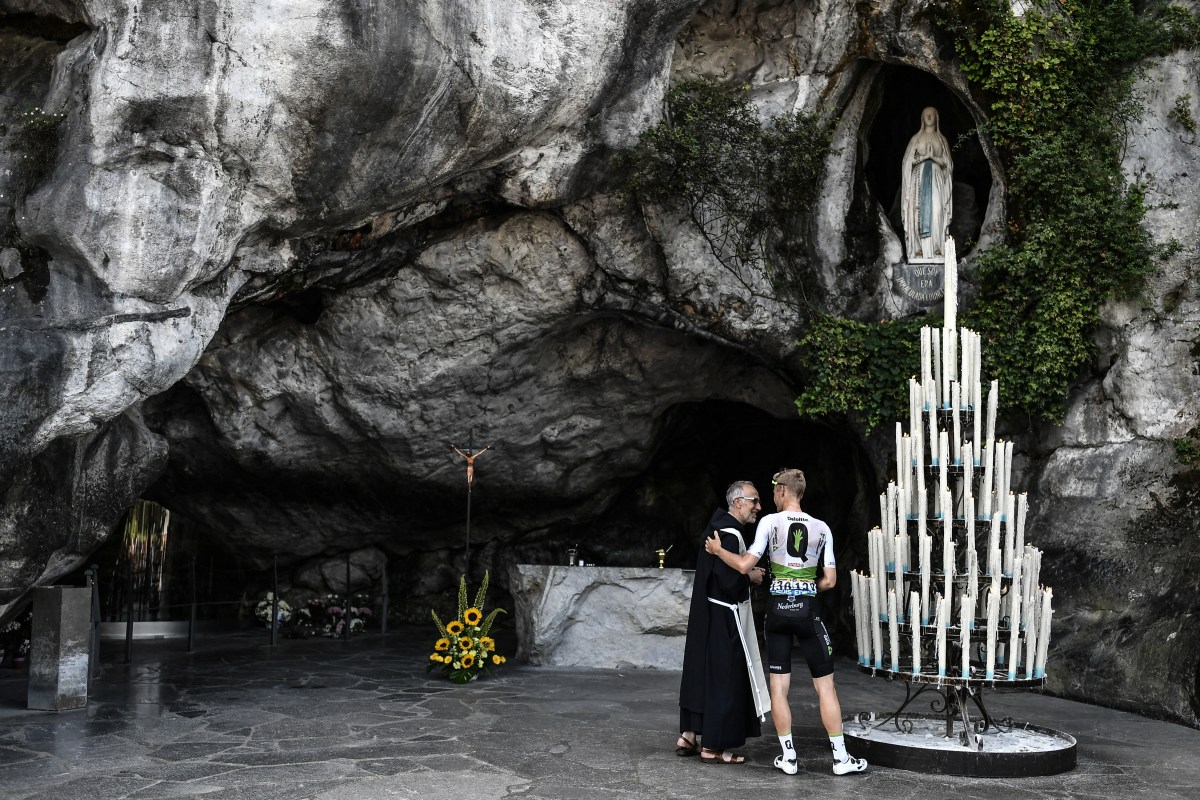 Launch the slideshow