These tips will help each of you give your best to each other.
Need an idea for Lenten almsgiving?
Help us spread faith on the internet. Would you consider donating just $10, so we can continue creating free, uplifting content?
Make a Lenten donation here
Most of us, especially if we're parents, might be surprised to learn that we should put our spouses first — even before our children and our jobs. Work is necessary for putting food on the table … and our children seem to be the top priority, right?
"The spouse is the most important thing we have to take care of, ahead of our children, our work, our parents and our friends," says author Nuria Chinchilla, who maintains that when it comes to uniting all aspects of our life, our spouse must take the top spot. When spouses help each other and care for each other, that synergy can take care of all the rest: illness, economic difficulties, kids … We even become more productive at work!
Click on the photo gallery below to find the eight skills that men and women can use for the good of their marriage:
Launch the slideshow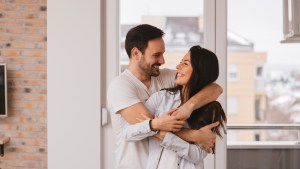 Read more:
I stopped doing this one little thing every day, and it strengthened my marriage