There's no quick-fix, but what could we learn from the dioceses and orders where young people are hearing God's call?
What can God do in your life with one Bible verse a day?
Subscribe to Aleteia's new service and bring Scripture into your morning:
Just one verse each day.
Click to bring God's word to your inbox
"Father, I'm glad you're a priest—but I can't imagine why anybody would want to be one."
"Sister, I'm glad you're a nun—but I can't imagine why anybody would want to be one."
Many priests and religious have been on the receiving end of comments like this. Many folks see priests and religious as useful, maybe even praiseworthy in some abstract way, but not worthy of imitation. The world, the flesh and the devil have always warred against enduring commitments, especially consecrated commitments. And our present culture—based on consumption, stimulation and distraction—seems to be especially suited to working against natural vocations (like marriage) and even more so against supernatural vocations (priesthood, consecrated life, sacramental marriage).
It should come as no surprise, then, that Catholics have seen a steep decline in recent decades in priesthood, consecrated life and sacramental marriage. What is surprising, though (and disappointing) is a reluctance to have a candid conversation about the decline of vocations and what we might do about it.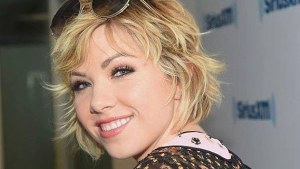 Read more:
1 Billion hits for "Call Me Maybe"? How about 1 billion vocations for "Convent Maybe"
Some folks take the decline in priestly and religious vocations as a sign of progress, e.g., "It's okay—it's the Church of the Laity now!" But how can there be a Church without sacraments, and how can there be a Church without visibly consecrated persons?
Some folks take the decline in vocations as natural ("It's the Grace of Diminishment!") and irreversible ("It's the Grace of Completion—death is part of life!"). These same folks seem to have little to say about the religious communities whose "vocation crisis" is that they don't have enough room to house their novices and postulants—in other words, they're growing! And these same folks seem unwilling to discuss how dioceses with few or no seminarians differ from dioceses that are attracting seminarians.
Why the calm resignation regarding decline and the studied silence regarding growth? One could only speculate.
What is certain is that vocations to priestly and consecrated life do not come out of nowhere. Friends and students have said to me, "Father, it seems that you actually had a life before you became a Jesuit!" Yes, it is true: I was not found by the side of the road labelled, "JESUIT INSIDE: ADD WATER AND STIR!" Before I became a Jesuit, I wrote my doctoral dissertation on commitment, and I dedicated that work to my parents as my first and best teachers on commitment. My father and mother were married 53 years, dying just four months apart from each other—and I dearly wish I could more closely replicate in my own life their devotion.
My point is this: While there are many reasons for the decline in vocations to the priesthood and religious life (especially in the West) in the past 50 or so years, a prime reason has to be the decline in marriage and family life. As marriages and families fractured, the structures and witnesses to persistence, prayer and sacrifice were often removed from the lives of children. The means of handing on the faith—both its form and content—were withdrawn from millions of homes and from the lives of many millions of children. What did we think would happen next?
If we want to promote vocations to the priesthood and to consecrated life, we have to look to the dioceses and communities that are thriving. I suspect that what will be found common to them will be sharp clarity about fidelity, identity and mission. Likewise, I think that if we want to promote vocations, we should talk to the folks who entered in recent years, and are living their lives peacefully and fruitfully. I suspect that what will be common among them is (now) uncommon (but formerly common) family life—a life with Mom and Dad and grandparents and siblings and sacraments and prayer. And I strongly suspect that among these young and happy religious will be found stories about education that are not typical—including a commitment to excellence, virtue and tradition.
There is no quick fix to the dearth of vocations in the West. It can only happen over time, with a clear sense of purpose, and a confident reliance on God's grace. If you want to build a fire, you have to start by gathering kindling. For us, here and now, I think that must include supporting newly married couples in their efforts to found truly Catholic homes and families. It must also include helping young people prepare for truly Catholic and sacramental marriage. And it must include credible witnesses among priests and religious life, who, as loved sinners, choose to love Christ above all and love all for Christ.
When I write next, I will speak of the various lessons about prayer that we can learn from Our Blessed Mother. Until then, let's keep each other in prayer.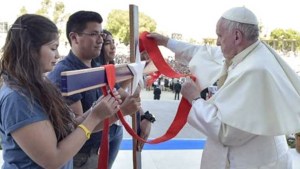 Read more:
Youth might not know what a synod is, but they're shaping one