These narrow underground alleys were constructed shortly after the establishment of Old Saint Patrick's in 1815.
What can God do in your life with one Bible verse a day?
Subscribe to Aleteia's new service and bring Scripture into your morning:
Just one verse each day.
Click to bring God's word to your inbox
Five years ago, workers digging the ground under the Basilica of St. Patrick's Old Cathedral, New York's first and oldest Catholic church, came across an unusual sight.
Parts of the 4-foot-thick stone walls in the Church's basement had been covered with bright yellow plasters. Under the supervision of Father Frank Alfieri, a parishioner and the head of development at St. Patrick's Old Cathedral, workers carefully removed the yellow coating and found a skinny, dark passageway leading to the church's catacombs.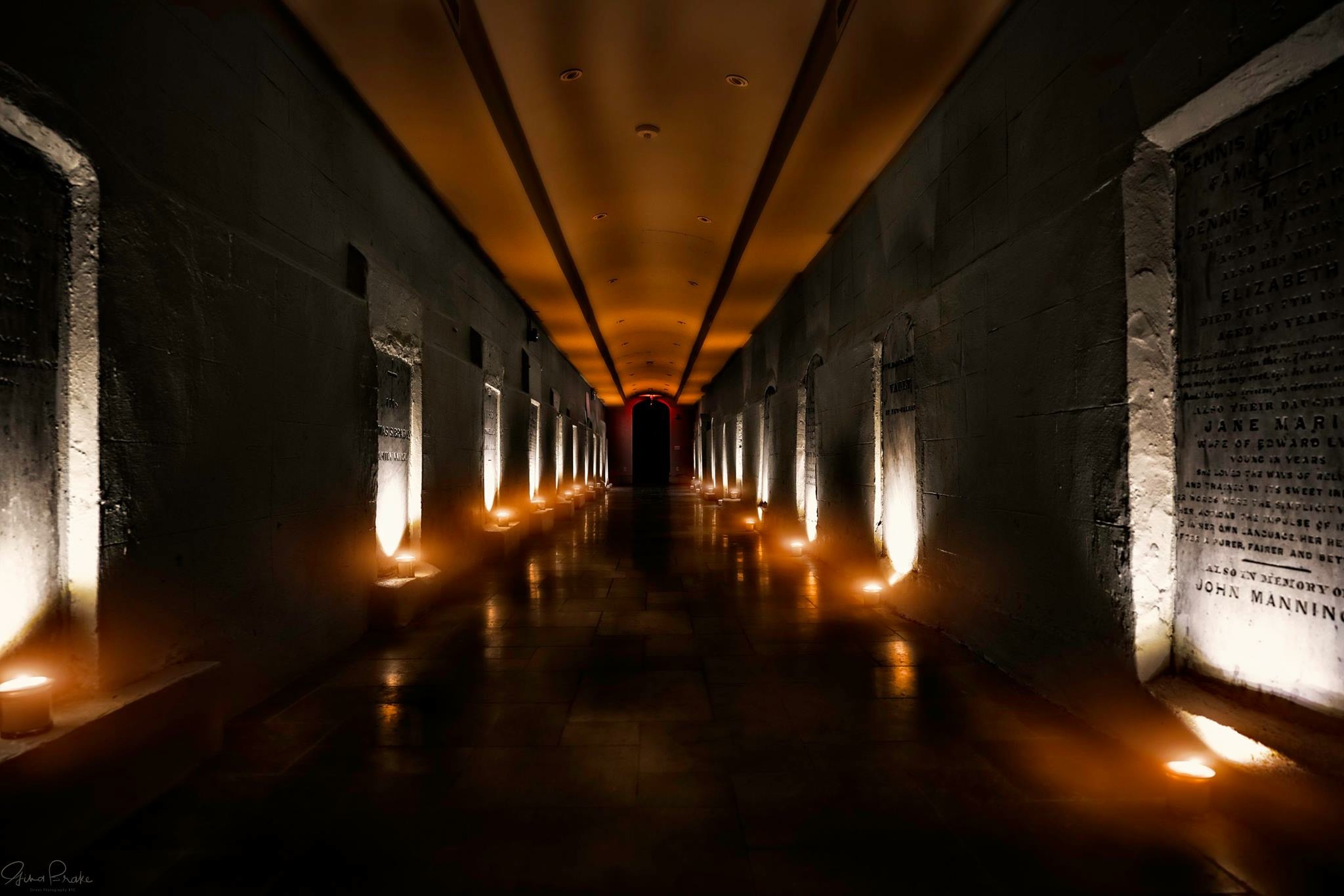 These narrow underground alleys were constructed shortly after the establishment of Old Saint Patrick's in 1815. They host more than 50 niches containing the remains of some of the people who made the history of New York's diverse Catholic community.
One of the most prominent figures buried in the catacombs is Thomas T. Eckert, an officer in the U.S. army who served as as superintendent of the military telegraph for the Department of the Potomac during the civil war. Together with two other telegraphers, Charles A. Tinker and Albert Brown Chandler, Eckert came up with ciphers that allowed the transmission of encrypted messages from the military headquarters to the field and back. He also became a trusted confidant for both Edwin Stanton and Abraham Lincoln, who allegedly wrote the draft of his Emancipation Proclamation in Eckert's office. After the war, Eckert served as an executive for Western Union, where he played a key role in the company's growth in the up and coming telegraph market. He was buried in one of the largest vaults of St. Patrick's catacombs in 1910.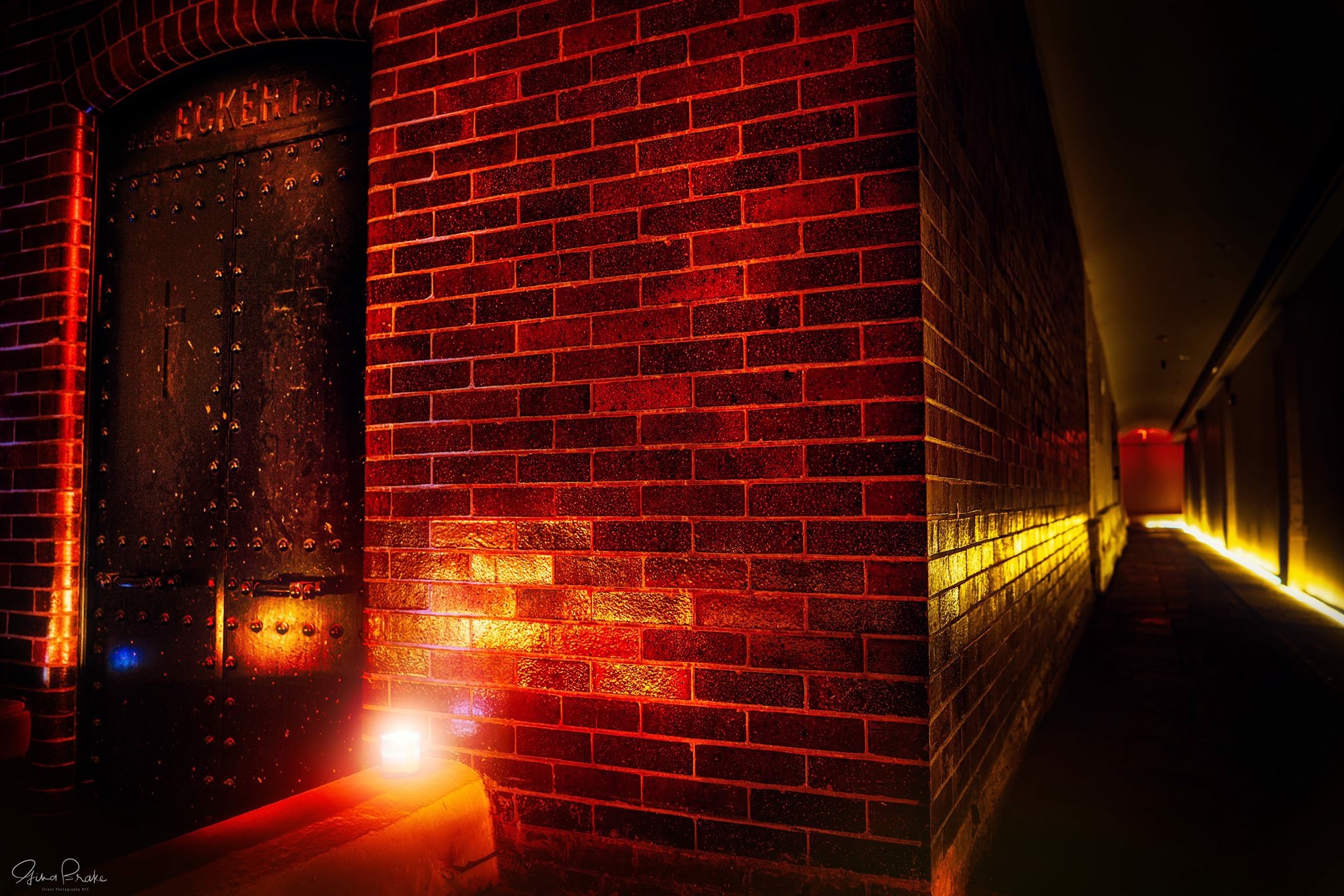 Around the corner from Eckert's niche lies the family crypt of the Delmonicos, a family of Italian immigrants who in 1827 founded one of the first Italian restaurants in New York, located at at 23 William Street in Lower Manhattan. The family restaurant business enjoyed a steady expansion throughout the late 19th century, eventually counting as many as 10 different dining establishment around the city. Delmonico's restaurants quickly became a key pillar of New York's fine dining scene, attracting a crowd of prominent patrons including Mark Twain, Oscar Wilde and Nikola Tesla.
A few yards separate the Delmonicos' family grave from that of Anna Leary, the daughter of a wealthy Irish businessman who dedicated her life to charitable deeds. In 1897 she financed the construction of the Chapel at Bellevue Hospital, dedicated to the memory of her brother Arthur Leary. The opening ceremony was attended by Archbishop Corrigan as well as 300 invitees, and music was arranged by William Pecher, who served as head of choir and organist at St. Patrick's Cathedral. Leary was also known for her commitment to improving the lives of poor Italian children for which she earned the title of Papal Countess from Pope Leo XIII. Her remains are buried in the catacombs together with those of the rest of her family.
The remains of another Catholic Irishman, Thomas O'Connor, are also found in Old Saint Patrick's catacombs. O'Connor played a prominent role in Irish journalism, becoming the editor of New York's first Irish newspaper, The Shamrock. He died in 1855 and was buried  in a crypt that bears his family name, spelled in the old Irish way, "O'Conor." They key to this crypt has long been missing.
Despite their historical importance, the catacombs have been inaccessible to the parish and the wider Catholic community for decades. But thanks to restoration works ordered by Father Alfieri, they have now been returned to their former glory. They can be visited daily as part of tours offered by Tommy's New York, a tour operator service that has exclusive rights to the Church's cemetery and its underground graves.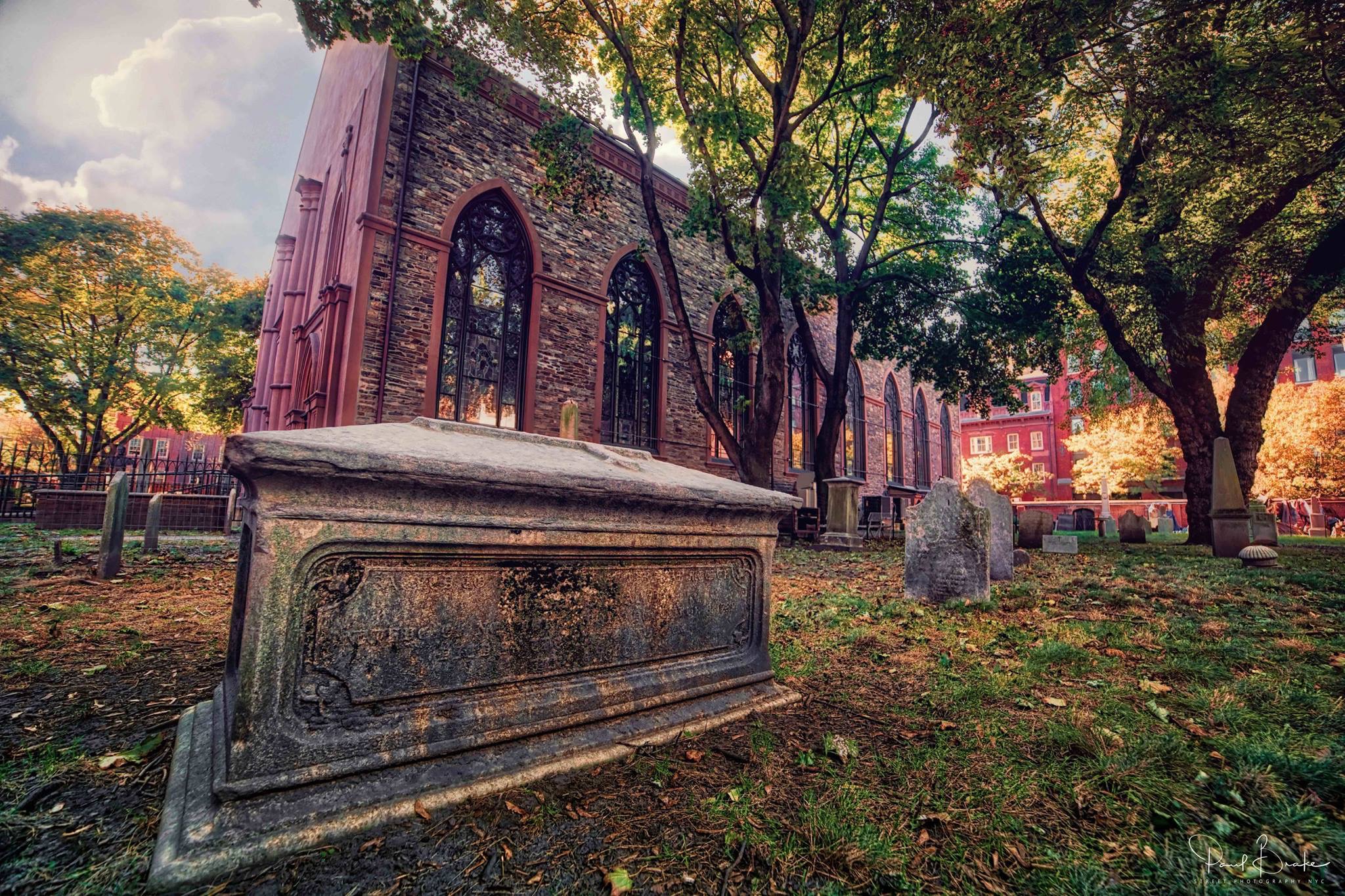 In addition, the parish has recently put an entire family niche up for sale. "This is the only chance to get Catholic burial within Manhattan" says Frank Alfieri, who has overseen the preparation for the six-person columbarium. Indeed, no cemetery is open to new burials in this part of New York and most Catholics are buried at Calvary Cemetery in Queens, which was set up by the trustees of Saint Patrick's cathedral in 1848. "This is a unique chance to spend eternity with some of the people who built New York's Catholic community," Alfieri adds. The cost for being laid to rest side-by-side with these Catholic champions starts at $6 million.