Fr. Leo will offer a cooking demonstration along with recipes to strengthen family life.
A central part of the World Meeting of Families in Ireland is the Pastoral Congress, which will occur between August 22 and 24. During the congress various presenters from around the world will reflect on the themes found in Pope Francis' apostolic exhortation The Joy of Love (Amoris Laetitia).
In particular, each day is devoted to a different theme, including "The Family and Faith," "The Family and Love," "The Family and Hope." The presenters will use the theme as a starting point for their presentation and discussion.
According to organizers, "In bringing together the people for our panels and workshops, we have chosen parents, family members, priests, religious, business leaders, industry experts and those who will share personal experience of issues that are a challenge in daily family life. With speakers coming from all five major continents of the world, the programme is international and varied. Around 80% of contributors are lay speakers, mostly couples, while around 20% are clergy and religious."
Presenters from the United States include Cardinal Seán O'Malley, Cardinal Blase Cupich,Bishop Robert Barron, Fr. Leo Patalinghug and Carl Anderson, Supreme Knight of the Knights of Columbus.
Fr. Leo, popular speaker and author, will offer a cooking demonstration along with recipes to strengthen family life.
Another presentation will be moderated by Fr. Philip Mulryne, Dominican Friar and Former Manchester United Player, on the topic of "Celebrating Family and Sport."
Read more:
Former Manchester United star takes final step toward priesthood
It is a hope that these presentations will help further discussion on the many joys and crosses of family life, assisting the Church and world in supporting the family, which is often referred to as the central cell of society.
Visit our World Meeting of Families 2018 page for all of Aleteia's exclusive coverage of the events surrounding this international gathering in celebration of the family.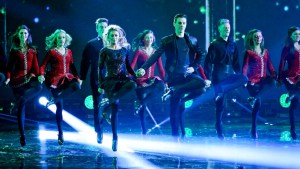 Read more:
Riverdance leads all-star lineup to perform for Pope Francis at Festival of Families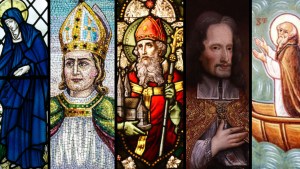 Read more:
5 Irish saints who changed the world