US prelates welcome "authentic development" of the Church's doctrine
What can God do in your life with one Bible verse a day?
Subscribe to Aleteia's new service and bring Scripture into your morning:
Just one verse each day.
Click to bring God's word to your inbox
Revisions to the Catechism of the Catholic Church saying that the death penalty is inadmissible "reflect an authentic development of the Church's doctrine that started with St. John Paul II and has continued under emeritus Pope Benedict XVI and now Pope Francis," according to a leading prelate in the United States.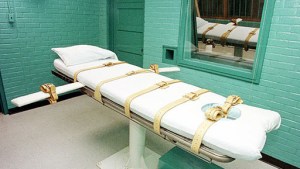 Read more:
Death penalty inadmissible: Change to Catechism approved
This was part of a statement made by Archbishop José Gomez, the leader of the country's largest archdiocese, Los Angeles.
Though the US is one of the few developed nations that still uses the death penalty, the nations' bishops have long opposed it.
A statement from the body of bishops welcomed the change to the CCC, announced this week by the Vatican's Congregation for the Doctrine of the Faith.
"For decades the U.S. Conference of Catholic Bishops has called for the end of the death penalty in the United States. As the revised Catechism states, 'more effective systems of detention…which ensure the due protection of citizens' exist, ones that also maintain the human dignity of all," a statement from the episcopal conference said. "It is our hope that today's announcement will bring new attention to this critical issue, and speed along the end of this practice, which, as Pope Francis has said in the light of the Gospel, is 'inadmissible because it is an attack on the inviolability and dignity of the person.'"
The Church in the state of Nebraska has been particularly energetic in opposing the death penalty.
The three bishops of the state issued a joint statement, saying, "The Holy Father's declaration that the death penalty is no longer admissible under any circumstances is an answer to our prayers and welcome news, especially for those of us living in Nebraska."
They went on to call on the faithful to contact government officials in an attempt to stop an execution scheduled in Nebraska in a few days' time.
Various US states still use the death penalty, with Texas leading the pack. Texas has already executed seven people this year alone.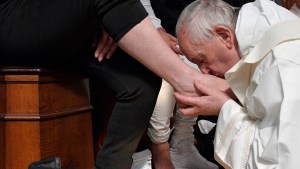 Read more:
Pope tells prisoners that Jesus sent him to give them message of His love
Read more:
Pope reveals who inspires him to spend Holy Thursday with prisoners