The deaf community is cheering the plan for a new coffee shop this fall in Washington D.C.
Need an idea for Lenten almsgiving?
Help us spread faith on the internet. Would you consider donating just $10, so we can continue creating free, uplifting content?
Make a Lenten donation here
Starbucks is all about the changes lately. In addition to their decision to become more environmentally friendly by going plastic-straw-free, the famous coffee chain has also decided to promote diversity by opening their first ASL-fluent coffeehouse.
Coming this fall in Washington, D.C.: our first U.S. Signing Store, creating jobs and driving greater connection with the Deaf and hard of hearing community: https://t.co/aOWJKErx35pic.twitter.com/39N0HuIGVL

— Starbucks Coffee (@Starbucks) July 19, 2018
Though Starbucks has previously opened an ASL-friendly branch in Malaysia, this branch, which will open near Gallaudet University, will require all employees to be proficient in American Sign Language (ASL).
Oscar-winning actress Marlee Matlin tweeted out her support for the decision, saying that she "can't wait to order my hot chai latte (non fat) in sign!"
You're welcome @Starbucks! I can't wait to order my hot chai latte (non fat) in sign. ☕️! #starbuckssigns#signlanguage#DiversityandInclusionhttps://t.co/X2sUL5Mpx9

— Marlee Matlin (@MarleeMatlin) July 20, 2018
Starbucks has said that they hope the new branch will also promote increased employment opportunities for individuals who are deaf and hard-of-hearing. Howard Rosenblum, executive for the National Association for the Deaf in the US, said to the Washington Post, "Starbucks has taken an innovative approach to incorporating deaf culture that will increase employment opportunities as well as accessibility for deaf and hard-of-hearing people."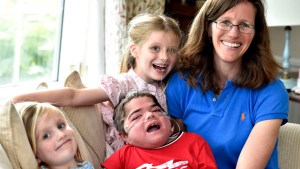 Read more:
Unlocking Jonathan: A mother helps her disabled son find his voice