Have you ever considered this lesson from the Annunciation?
What can God do in your life with one Bible verse a day?
Subscribe to Aleteia's new service and bring Scripture into your morning:
Just one verse each day.
Click to bring God's word to your inbox
If Scripture tells us little about Mary's temperament, it has even less to say about the words she spoke. All told, we hear Mary speak four times: at the Annunciation, at the Visitation, at the finding of Jesus in the Temple, and at the Wedding Feast at Cana. As men and women who look to Mary, the perfect disciple, as a model of faith and prayer, we must hold these words of hers in our hearts, meditating on them and allowing them to shape our relationship with the Lord.
The first time Mary appears in Scripture is at the Annunciation, when the Archangel Gabriel was sent to ask her to become the mother of the Redeemer. Mary was silent as he appeared, silent as he greeted her, silent as he explained his mission and hers.
When she finally responded, it was with a question: "How can this be," she asked, "since I have no relations with a man?"
Though it seems quite similar to Zechariah's faithless question posed a dozen verses before, Mary's was fundamentally different. Hers wasn't a matter of doubt, a virgin seeking proof that it was possible for her to conceive; rather, she was asking Gabriel what was expected of her. Though she was speaking to the angel, it was truly a question posed to the Father: "What do you want me to do? Show me my next step."
A longstanding tradition in the Church (dating to the 2nd century Protoevangelium of James) holds that Mary had been dedicated to the Lord in childhood and had planned to remain a virgin, contracting a celibate marriage with St. Joseph. If that's the case, Mary's question makes perfect sense: "Am I being released from my vow of virginity?" she seems to be asking. "Or are you asking something else of me?"
When God called, Mary didn't make excuses. She didn't weigh her options or try to get the best of both worlds. Mary's response to God's call was unqualified assent. All she asked was what he wanted her to do next.
After that, she asked no more questions. She didn't want details about the Holy Spirit's overshadowing or a timeline of Jesus' life. She asked about what to do right then. Mary didn't demand a 10-year plan or a promise that everything would turn out okay; she heard God call and she set out, following him in trust.
Would that we could do the same. So many of us feel the Lord prompting us to do something hard—to quit smoking or enter seminary or adopt a child or sign up for a weekly holy hour—and instead of stepping out in faith as Mary did, we ask question after question, insisting that God prove himself trustworthy before we're willing to follow him.
Mary's response was different because she knew him in a way we don't. Mary didn't ever doubt the Father's love for her. Not for a moment. Being conceived without Original Sin, she knew with certainty that she was the object of the world's greatest Love, just as you and I are.
When you're certain of your beloved's love for you (and aware also of his omniscience and omnipotence), you don't need a detailed plan. You don't need assurances that everything will end happily. You just need to be pointed in the right direction and to start walking.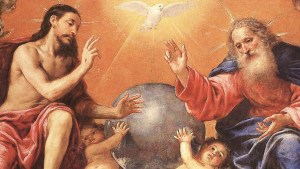 Read more:
The Trinity's tips for your family
When Gabriel had explained the miraculous nature of Jesus' conception, Mary had no more questions, no objections or demands for proof. Unlike for Zechariah, God's word alone was enough for her.
I've always imagined a long pause between Gabriel's explanation and Mary's answer, a few minutes of silence as she pondered these things in her heart. I picture Gabriel getting restless, waiting for Mary to make a decision, and finally interrupting her musings. "Majesty," he might have said (for what did the angels call the Blessed Mother before she was the Blessed Mother?), "I need an answer."
And Mary, startled out of her reverie, would have responded, bemused, "Oh, of course I will! I'm God's slave girl—he can do what he likes." I don't expect that it ever occurred to her to say no to God's will.
She didn't know all that she was consenting to, of course, though I expect much of it became clear as she studied the Scriptures over the next few months. But she didn't need to know. She knew him who had called her, and that was enough.
The Christian life is one of constant discernment of one thing or another: what job to take, when to move, how to handle a difficult relationship. Looking to Mary, we see what perfect discernment looks like. She asked God only what he wanted her to do right then, and then she offered him her whole life once more. Because she was certain of his love, she was able to step out in faith. May we, too, learn to follow the Lord wholeheartedly even when we have no idea where he's leading.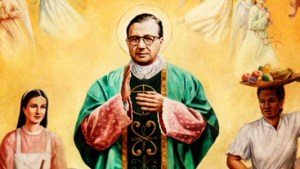 Read more:
Not tomorrow, but right now: A procrastinator's prayer to the Holy Spirit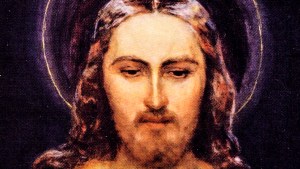 Read more:
Praying this litany will give you peace about the past and future