With a little preparation, you can chase the negative thoughts away and take advantage of your precious time.
What can God do in your life with one Bible verse a day?
Subscribe to Aleteia's new service and bring Scripture into your morning:
Just one verse each day.
Click to bring God's word to your inbox
Overprotectiveness, constant perfectionism, feelings of guilt, an overactive imagination … All these problems can encroach on the serenity that we want to experience during our summer vacation.
1. Stop obsessing over everything
Some people, anxious by nature, can be caught each summer by the same anxious thoughts. Perhaps they're afraid of burglaries while they're away, or a tsunami while they're at the beach, or even just getting a sunburn. If these fears keep coming back, and you cannot get them out of your mind, they can turn your vacation into a downer. One solution that can help you find a little peace of mind is to take preventative measures to stay calm. Install an alarm system, put precious objects in the bank safe, learn about the most unlikely beaches for tidal waves, invest in umbrellas, anti-UV clothing, and tubes of sunscreen, and avoid the beach at the peak times of sun exposure … There are solutions to reduce obsessive anxieties — within reason. Get a few steps ahead of your fears and prevent them from ruining your summer vacation.
2. Stop the guilt
Another source of anxiety is sometimes related to guilt. For example, you might feel bad leaving a job undone or sending the children to relatives for a weekend romantic getaway. In this case, take the time to revisit the good reasons that led you to make this decision — for example, the task may have been left unresolved, but you could not do otherwise because you were waiting for the response from a particular vendor or customer. Perhaps your children are at their grandparents' house, but that's justified, because you needed this time to recharge your batteries. Once you have gone back over your good reasons, even out loud or in writing, put it aside so you can relax completely.
3. Stop the perfectionism
Leave your inner perfectionist at home and let go a little. The world won't end if your kids haven't eaten a vegetable for two days, if they go to bed a little late a couple of days this week, or if the rental apartment looks like a battlefield. The holidays are temporary and exceptional, and they allow for a little relaxation.
4. Let go of the mental load
Before going on vacation, try to finish all the tasks that are weighing on your mind. Pay the bills, buy the supplies for the start of the school year, complete the dance registration, make the doctor and hairdresser's appointments for September … You will leave with a much lighter mind! And if you do not have time to get it all done beforehand, make a list of pending tasks that you can check after the vacation is over. Writing it down will lighten your mental load.
5. Stop idealizing the holidays
Idealizing your vacation can lead to disenchantment. No, you will not be alone on the beach. Yes, there will be the typical line at the supermarket checkout or at the ice cream shop. Maybe the weather will be uncooperative. Disillusionment generates nervousness and can turn things sour. It's all about putting things into perspective, being patient, relaxing, and getting back to the essentials.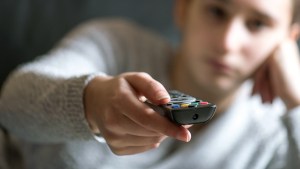 Read more:
How to limit screen time during summer vacation