Try these new toys – I mean, tools – to make your life easier.
What can God do in your life with one Bible verse a day?
Subscribe to Aleteia's new service and bring Scripture into your morning:
Just one verse each day.
Click to bring God's word to your inbox
Working and managing a home can feel like holding down two full-time jobs (or a job and a half, if you have a very involved husband). Inevitably, it's the small, practical things that slip through our grasp. The forgotten grocery shopping. The headache of managing a budget. The sudden realization that school starts in a week and all of your children's pants seem to have shrunk by two inches over the summer. (Did the pants shrink in the wash or did the kids really grow that much?)
No app can totally rescue a disorganized life, but there are tools to help moderately organized people become more on top of things, especially those not-so-exciting tasks like grocery shopping, budgeting, and economizing.
Take a look at these apps and see if they can save you some time and mental energy.
This app makes shopping kind of like a game, which is what shopping should be. It lets you create a grocery list, place an order, and schedule a delivery that will arrive in as little as two hours. You can select any grocery store near you, so your options are wide open: Wegmans, Whole Foods, Trader Joe's, Publix, Aldi … it's your choice.
It also has fun features that let you micromanage the shopping process from afar, should you so desire. (And I know you don't, but still.) The app shows when your personal shopper has scanned an item and added it to the cart, in case you have nothing better to do than watch your groceries make their way to you. The shopper can also text you to ask questions about specific items you would like from the bakery or the deli, just to make sure everything is precisely the way you want it. And finally, you can watch the delivery en route to your house on a GPS map. The bags are delivered straight to your doorstep.
No more hauling bags out of the trunk and wrangling the children out of their carseats while also tottering around in heels and work clothes. You'll be relaxing at home with a glass of wine and watching your children do their homework like the perfect little people that they are. So much better.
Do be aware that there is a $5.99 delivery fee and a 10 percent service fee. (You can also sign up for the $149 annual membership and never have to pay any delivery fee ever.)
Wouldn't it be great if you didn't have to manually track all of your expenditures and earnings on an Excel sheet titled "Budget" and subtitled "Bane of My Existence"? What if an app just did all of that boring, time-consuming work for you?
Oh, hello. Meet Mint, your new budgeting ally. Mint is a financial management app that shows all of your accounts – from checking and savings to credit card and investments – and automatically records and categorizes all of your transactions. It also sends alerts about upcoming payments so you won't miss any bills.
Worried about tracking cash transactions? Worry no more! Mint has you covered, although you actually have to make a slight effort for this one: manually enter the cash amount into your cell phone app, and it will automatically save it to the Mint program on your desktop computer. (And you can have Mint synced up on your cell phone, tablet, and computer.)
Another interesting feature is that it lets you experiment with your budget – you can play around and see what would happen to your savings plan if you took your seven-member family on that Disney Cruise. And you can also see how much you would save by the end of the year if you set aside a specific amount every pay period, or if you cut down on one or two magazine subscriptions per year, or stopped buying Starbucks drinks permanently. Because you know you probably should.
Best of all – and quite fittingly – it's free.
When it's time to buy a new item – like a printer or your son's new lacrosse stick – you really want to know whether you're getting the best possible deal. But who has time to go from one website or store to another to compare items? Wouldn't it be great if you could wave a magic wand over that HP printer and instantly know who carries it at the lowest price?
Enter ShopSavvy Barcode & QR Scanner, which is admittedly not the most user-friendly name, but hey, we'll take it because it does just what a busy mom needs. It gives serious intel on the goods. The app scans a product's barcode, consults its database of more than 40,000 online and local stores, and instantly tells you where you can get it cheapest. It not only compares prices but also displays user reviews and searches for coupons and discounts on the scanned items.
The app also has a "Deals" feature that allows you to search and browse deals online and in stores, including the latest Groupon deals.
The app is the world's most popular shopping application, with more than 100 million downloads. So in case you're late to the party and haven't heard of it yet, this is a great tool to add to your money-saving, time-saving, super-mom arsenal.
There you have it: just three simple tools that can make your life a little easier, shave off a little time and worry, and let you focus on what matters most: first your family, then your job.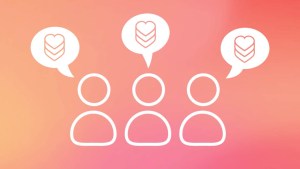 Read more:
5 Apps that save lives