The illuminated volume disappeared when Henry VIII broke up the Benedictine community there.
A rare illuminated 13th-century Bible is back on the shelf of the library of the Canterbury Cathedral, after it disappeared from the cathedral's monastic book collection almost 500 years ago.
The Lyghfield bible, named after the the 16th-century monk who once owned it, has been unaccounted for since Henry VIII dissolved the Benedictine monastery — and its valuable collection of books — in 1540.
The 690-page pocket-sized Bible is one of only 30 volumes that survived the breakup of the monastery, in which about 30,000 books were destroyed or taken apart for the reuse of their materials, according to a press release from Canterbury Cathedral.
The cathedral plans to display the book in a new exhibition area, according to The Guardian, which noted that its small size may have saved it from being similarly cannibalized.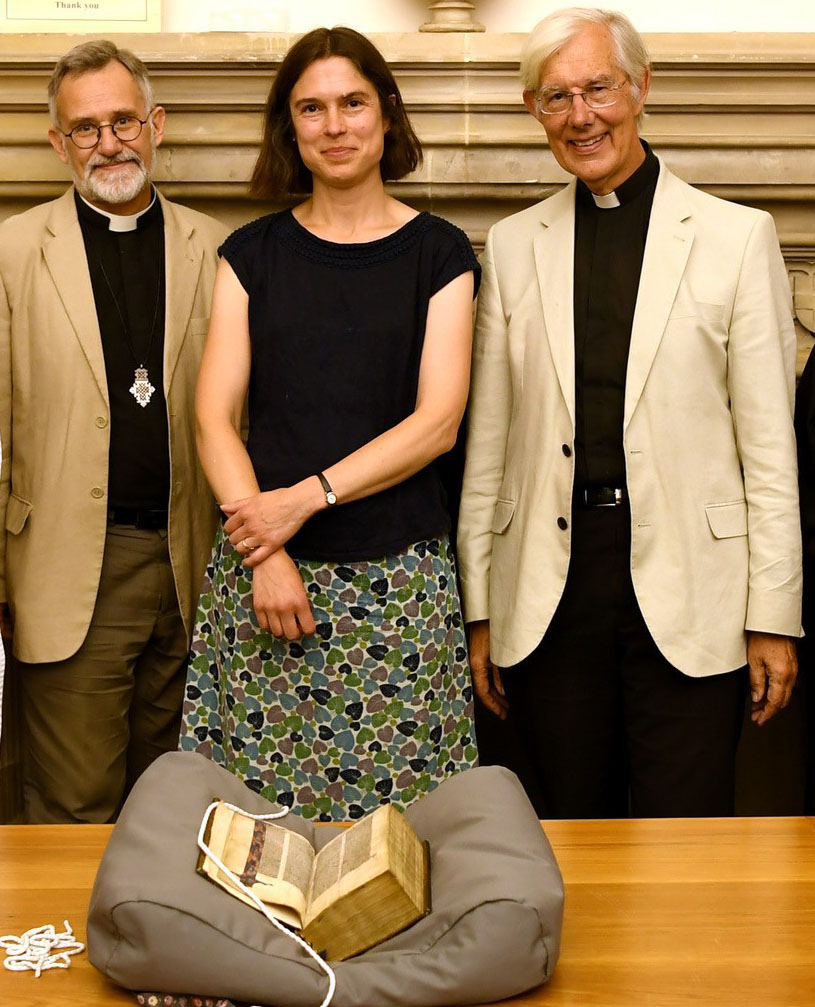 The Bible was purchased at a private auction for £100,000 ($130,000), thanks to a grant from the National Heritage Memorial Fund (NHMF).
"We are very grateful to the support from funders. It is of the utmost significance to us to have here in our collections a copy of the core Christian text which was owned by one of the last monks of the medieval monastic community. The Bible bears witness to the upheavals of the Reformation, a time which defined what the Cathedral is today, and will have a key role in telling visitors our story," said Canterbury Cathedral head of archives and library, Cressida Williams.
Sir Peter Luff, chairman of the NHMF, noted that when approached the trustees of the foundation agreed to seize that the opportunity to acquire the Bible for the cathedral's collection.
"Not only an incredibly rare book directly linked to one the most turbulent periods of British history, the Lyghfield Bible is also exquisitely beautiful," he said.