Jesus teaches us how to pray first through his example.
Jesus taught his disciples how to pray, not primarily through words, but first of all through his example. Jesus wanted his disciples to follow in his footsteps and so provided for them a concrete example to follow.
How did Jesus pray?
Below are a few practical tips on prayer that are taken from his life, showing us what we must incorporate into our spiritual lives to be more like his.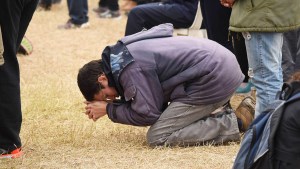 Read more:
Here's what Jesus had to say about prayer
Read more:
7 Christian meditation aids for beginners