Here's how to deal with pain and start living your best life.
What can God do in your life with one Bible verse a day?
Subscribe to Aleteia's new service and bring Scripture into your morning:
Just one verse each day.
Click to bring God's word to your inbox
Guess what? I have my first grown-up athletic injury.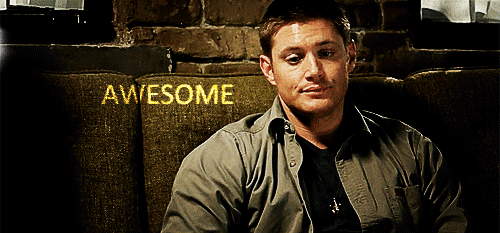 It started with a strained rotator cuff, which isn't a great injury but also generally doesn't take too long to heal or require too much sidelining. But it gradually morphed into bicep tendonitis, a much less exciting and much longer-term injury requiring weeks of rest, ice, and rehab in order to reduce the chronic inflammation.
Chronic inflammation is a new and exciting world for me. I'm used to the kind of acute inflammation that our bodies use to heal us, like ankles swelling when you accidentally roll them or fingers swelling when a kitchen knife slips from your grasp. But chronic inflammation isn't something I've struggled much with — luckily, as it turns out, since it's a fact of life for many, many people today, according to dietitian Desiree Neilson.
We are an inflammation nation: as our way of life moves further and further away from our natural design, our immune system stands guard in confusion. Inflammation is an ancient defense mechanism out of sync with our thoroughly modern, sedentary, packaged and processed lives. However, not all inflammation is harmful: we depend on acute inflammation to help us heal when we sprain our ankle or cut ourselves in the kitchen. But we also depend on inflammation turning itself off. Chronic inflammation, in response to poor diet, stress or pollution, wreaks havoc in our body like termites in a log cabin. Inflammation can show up as bloating or digestive troubles; it can appear as acne or eczema. It can damage your arteries and fuel the growth of cancers.
Yikes. Chronic inflammation is serious business — but we don't have to live with it. Neilson recommends several strategies in order to combat chronic inflammation, beginning and ending with diet.
It's mostly common sense, when you think about it: Sugar (especially processed sugar) increases inflammation, as do packaged foods, excessive carbs, and basically all the middle shelves of the grocery store. The best way to un-junk our diet and decrease inflammation is to "shop the walls" — look for whole foods like meat, cheese, and milk — and don't forget to load up on fruits and vegetables, especially leafy greens!
I'll admit that I am the worst at getting enough greens in my diets. I am not a huge fan of salads and smoothies make me twitchy, so I've had to get creative in my quest to build an anti-inflammatory diet. Salads might not be my favorite, but it turns out that lettuce wraps are almost as satisfying as a regular wrap. Even better are taco or burrito bowls, with plenty of romaine and butter lettuce mixed in.
And while I can't stand spinach in salads, I absolutely love lightly sautéed spinach — particularly with some minced garlic or a sprinkle of turmeric, both potent anti-inflammatory spices. Ditto with kale — I can eat it by the bagful sautéed or baked into kale chips.
One interesting thing I've discovered is that oats, no matter how they are prepared, cause an inflammatory response for me. That's not true for everyone … lots of people enjoy oats and the many nutrients they contain without suffering from any sort of inflammation. But for whatever reason, oats don't work with me.
So take general anti-inflammatory dietary advice for what it is — general. Play around with what you eat and how you prepare it until you find the right foods for your body.
And don't forget that inflammation is an immune response to many different stressors, not all of them dietary. So make sure you're getting enough sleep and exercising to help work out stress and increase circulation.
Most of all, relax! Chronic inflammation isn't fun, but it isn't a life sentence either. You can find ways to reduce your inflammation and improve your quality of life — just keep trying new things until you find what works for you!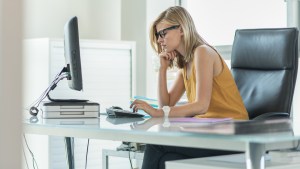 Read more:
Sitting for long periods will shorten your life, but here's what you can do