Catholic families lament losing non-refundable fees; charge discrimination
Thousands of Pakistani Christians and their priests will not be able to attend the World Meeting of Families in Ireland this month, because their requests for visas have been denied.
As many as 10,000 families had applied, reported AsiaNews. All requests were turned down, despite that to make the application, potential pilgrims had to have a letter of recommendation from Cardinal Joseph Coutts.
According to a parish priest in Karachi, Father Anthony Abraz, who himself was denied a visa, the Irish consulates found "insufficient evidence" that the Pakistanis would return home from Ireland.
The consulate in Karachi said that it analyzed criteria including family circumstances, financial situation, employment details, travel reasons and accommodation in Ireland.
Church authorities maintained that potential pilgrims were screened prior to making the applications, and only received the cardinal's recommendation if they were not interested in seeking asylum.
The fees associated with applying for the visa are non-refundable, meaning that many of the faithful sacrificed and saved for money that is now lost.
"This is a conspiracy to mint money from people who are already marginalised and discriminated against in a Muslim-majority country. If the policy was to reject all Pakistanis, why did they accept visa and registration fees for the World Meeting?" one father of three asked.
The Pakistani passport precludes the possibility of visiting many countries. The Henley Passport Index ranks the Pakistani passport as third worse after Afghanistan and Iraq.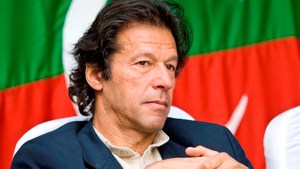 Read more:
New Pakistan leader promises to help "oppressed and weakest." Will that include Christians?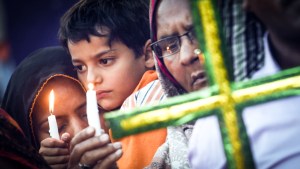 Read more:
Pakistan's Christian community struggles against both law and mob rule