Sometimes thinning hair is a symptom of something serious -- but sometimes it's just a normal part of getting older.
What can God do in your life with one Bible verse a day?
Subscribe to Aleteia's new service and bring Scripture into your morning:
Just one verse each day.
Click to bring God's word to your inbox
Except for a few remarkable months at the end of various pregnancies, I've always had fairly thin hair. However, it's always been thick enough to keep long, which is how I like my hair.
In the quest to keep it out of my face and tangle-free during exercise, I finally settled on braiding it. I usually put it in boxer braids — two Dutch braids on either side of my head. But I've recently begun to notice that the constant braiding is causing it to break, and my already thin hair is getting even thinner.
I'm not the only woman to struggle with thinning hair. Whether through over-styling or simple aging, hair thinning and loss is something most women struggle with as we get older — in fact, according to WebMD, 40 percent of American women will experience hair loss at some point in their lives.
It's important to note that hair loss can sometimes be caused by thyroid imbalances, so if you start to notice a sudden, dramatic hair loss, the first place to start is at your doctor's office.
But if, like me, you're just dealing with a slow and subtle decrease in volume and thickness, there are a few places to start. The Huffington Post has a few practical, simple solutions to combat hair loss — beyond avoiding braids and heat.
Foods high in vitamins and minerals such as iron, zinc, and vitamin B12 can all help revitalize thinning strands. Make sure your diet includes plenty of leafy greens, nuts, beans, fish, and lean meats. If you're having a hard time getting enough nutrients in your daily diet, a good dietary supplement can help cover whatever your diet is lacking. Scalp massages have been found to improve circulation to the scalp, stimulating hair growth. By moving your fingertips in a slow, circular movement around the whole head, you'll reduce stress and promote hair regrowth at the same time. Essential oils have long been touted for their natural benefits and they might just be the ticket to help your hair. Oils such as carrot seed, cypress, lavender, and rosemary — just to name a few — all have regenerative, soothing, and balancing properties that can improve the condition of the scalp and promote hair growth. Because essential oils are increasingly popular as a healthier alternative, these are easy to find online or in health stores. A few drops added to your scalp during your scalp massage is a great way to enhance your massage's effectiveness and take advantage of all the benefits the oils have to offer.
I don't need a blood test to tell me that I'm probably deficient in vitamins and minerals. Aside from the fact that leafy greens make my children wail and gnash their teeth, a well-balanced diet requires time and energy — both things a busy working mom is in short supply of.
But a daily vitamin doesn't take much effort, and it's the least I can do to promote hair health. Ditto for the scalp massage, something I have literally never done in my entire life. But what could be easier and more soothing than adding a few drops of lavender oil and a few minutes  of scalp-massaging to my daily shower?
The truth is, though, that even simple measures don't always work. Sometimes thinning hair is just a fact of life, and rather than spending countless hours (and dollars!) trying to fix it, I might just have to embrace thinner hair as my new normal. This might mean forgoing the long locks I've come to love and rocking a new, chopped bob. After all, the big secret to aging gracefully is learning to embrace the changes that come with age — so rock those chopped locks, ladies!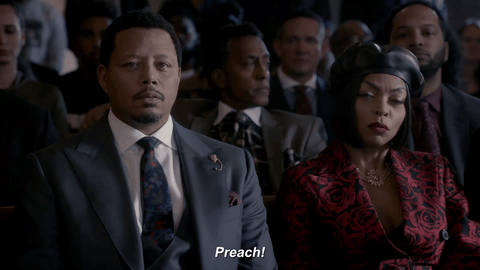 Read more:
Hair falling out? Get these quick fixes