They all have something important to say that goes beyond the field of play ...
Many of us live in a world of four seasons: winter, spring, summer and football.
Oh, don't let the "pre-season" moniker fool you: Football fans already are ankle deep in statistics and optimistic training camp reports, and cramming for their fantasy football draft just right around the corner.
But not everyone (alas) enjoys watching grown men push each other around for three hours. Some people even claim they don't like sports at all.
The eight movies listed below all qualify as "sports" movies, but all should have some appeal for the non-sports-lovers among you, too. And for those who are sick of football season already, there's not a single pigskin classic on the roster. They're all available on various streaming networks (and many are newly arrived), and all have something important to say that goes well beyond the field of play.
42(2013, PG-13, Netflix)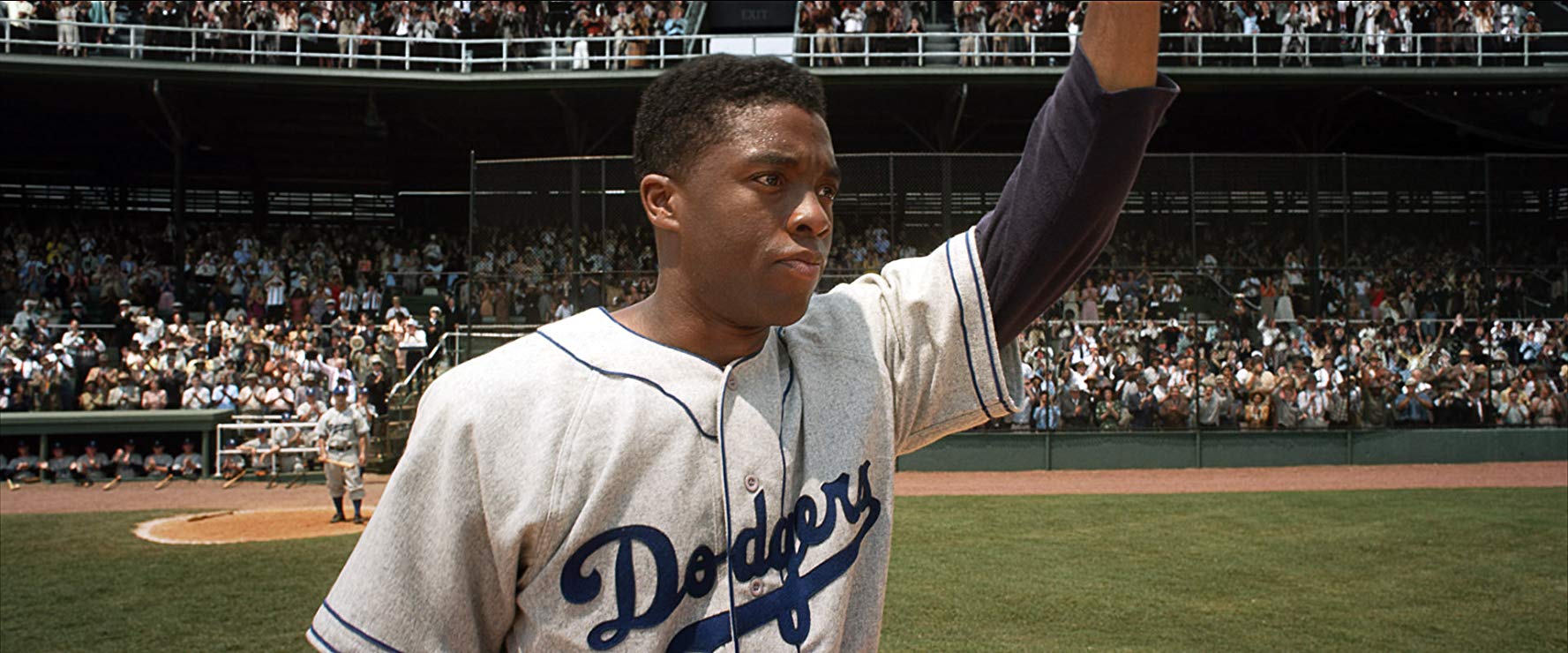 It took a remarkable man to break baseball's color barrier, and Jackie Robinson (Chadwick Boseman) was just such a man. Dealing with scathing racism from many corners of the country, Robinson dealt with it all with class and dignity: The fact that he was a whale of a baseball talent didn't hurt, either. This story is peppered with harsh, period-appropriate (but not necessarily family-appropriate) language, particularly the n-word. But skip past the foul words and we find a true diamond on the diamond, and a hero for the ages.