Helpful tips on how to draw closer to God in contemplation.
Contemplation in the Catholic tradition is a rich form of prayer that sounds much more complicated than it actually is. In fact, it is a type of prayer that is focused on simplicity and not complexity.
The Catechism of the Catholic Church quotes St. Teresa of Avila when describing contemplative prayer: "Contemplative prayer in my opinion is nothing else than a close sharing between friends; it means taking time frequently to be alone with him who we know loves us" (CCC 2709).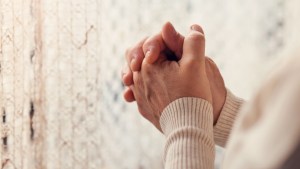 Read more:
What's the difference between meditation and contemplation?
Generally speaking there are no formulas to follow in contemplative prayer. It is the "prayer of the child of God" and the "simplest expression of the mystery of prayer" (CCC 2712-2113).
Contemplative prayer is centered on listening to the voice of God, whether it be in the Word of scripture or in the movements of the heart. It is most often done in silence during a time dedicated to contemplation.
It requires a great deal of humility and patience, trusting fully in God's presence, whether or not you hear his voice in your soul.
The Catechism summarizes contemplative prayer in a wonderful paragraph that features a popular story from the life of St. John Vianney.
Contemplation is a gaze of faith, fixed on Jesus. "I look at him and he looks at me": this is what a certain peasant of Ars in the time of his holy curé used to say while praying before the tabernacle. This focus on Jesus is a renunciation of self. His gaze purifies our heart; the light of the countenance of Jesus illumines the eyes of our heart and teaches us to see everything in the light of his truth and his compassion for all men. Contemplation also turns its gaze on the mysteries of the life of Christ. Thus it learns the "interior knowledge of our Lord," the more to love him and follow him.
Contemplation is focused on that "gaze," looking at Jesus and experiencing the return of his gaze.
As St. Ignatius Loyola wrote, "A step or two before the place where I am to contemplate or meditate, I will stand for the space of an Our Father and, with my consciousness raised on high, consider how the Lord my God looks upon me. Then I will make an act of reverence or humility."
If you want to contemplate God and feel his presence within you, sit still for a moment and let God's gaze penetrate your heart.
Open your heart to him and speak to him honestly. If you do that, you will be well on your way to perfecting the art of contemplation.
Read more:
7 Christian meditation aids for beginners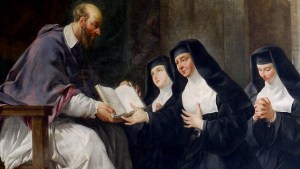 Read more:
Practical tips for Christian meditation, according to St. Francis de Sales