The proper balance between praise and criticism is the key to raising resilient kids.
One day Marianna, who is 40, came to talk to me about her childhood and the way it influenced the way she parents her own children.
"When I was in primary school, one day I sang beautifully a solo part in the church choir. I was so happy, I felt like I was in the clouds, but my father quickly brought me down to earth," remembered Marianna. "He caught up with me after the Mass and hissed, 'You shuffled your feet all the time. I couldn't watch it.'"
"To this day I remember my father's every word, but I don't remember the song. This is what is etched in my memory: a brutal clash between the beauty and purity of a child's voice, and criticism. Failure."
Is failure a good or bad experience?
"My parents didn't so much parent me as train me. There was always something wrong with what I did, and I never developed a thick skin towards criticism. I am constantly dissatisfied with myself. I can't stand competition at work. I'd rather retreat than race. If I am to speak at a meeting, I can't sleep all night. Competition, comparison — it's not for me. I don't know how to fix it.
"I always find some little pea that will hurt me.
"That's why I treat my two daughters like wonderful princesses.I praise and compliment them. I always try to focus on what they do well, and I tend to disregard what they don't do so well. I want them to grow into strong and confident women."
I could feel Marianna's emotions. I am not an opponent of praising children, by any means, but I am wary of automatic praise, without thought and moderation.
To praise or not to praise?
Parents' admiration is a quick and effective means of teaching, but used without common sense, it can be harmful. Praise is a natural stimulant, but it can easily be overdone. What can temporarily bring a good mood could bring harmful effects in adulthood. Overprotecting children does not mean they would live in the same protected conditions as adults.
I am worried that Marianna's daughters could have issues similar to their mother, even though they are being brought up in a strikingly different atmosphere.
Marianna's kids receive unconditional support, acceptance, and love. Marianna is always a kind viewer in the domestic "theater" of their lives, always offering applause. It's beautiful and so motherly. But in real life, there will also be fans and applause — but also quite a few critics and opponents. And penalty whistles are often louder than applause.
When we play games with children, we let them win to keep some peace and happiness in the house. But it is important to let children taste not only the winner's euphoria but the unpleasant taste of defeat as well.
Excessive praise does as much harm as excessive nagging
There are psychological studies showing that parents excessively focused on children's well-being are likely to raise overly sensitive, more emotionally fragile, and self-centered adults who are overly competitive and think everything is about them.
Marianna is proud of herself for being a supportive mother.
But it's important that when her daughters are adults they don't feel hopeless and inferior during challenging times — when they are having trouble in love or friendship, or because someone else got the promotion.
In adulthood, they potentially could become dependent on seeking acceptance in the eyes of other people. They could feel satisfied with themselves only when they are praised, positively noted and applauded.
It's good to let children get in trouble and let them figure a way out themselves. Instead of convincing them that they are the best, encourage courage and risk-taking, while ensuring that nothing bad happens if they fail. Sometimes it's good to fail. Let it be. It's impossible to learn to ride a horse if you don't fall off many times. And this rule applies beyond riding school.
Wise criticism strengthens self-esteem as much as praise
It's important for criticism to be passed along with acceptance, with warmth. A well-experienced loss opens up more opportunities in the future. After all, we learn best by failing.
Children who undergo failure training in early life will do better as adults dealing not only with additional failures, but they'll be less likely to panic while making choices, will not blindly follow others, and will not procrastinate in decision-making. They will be self-directed instead of being followers.
Life doesn't always give us a standing ovation. Children, now and later as adults, will always find a way to accept congratulations and compliments. What we need to teach them now is to not abandon the stage when there is no applause, only jeers. We need to show them that they can survive this difficult moment of loneliness, with hope and without losing their inner strength.
Read more:
12 Tips For Raising Joyful Children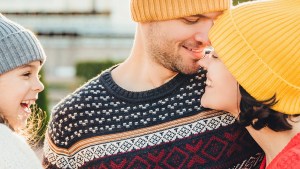 Read more:
Are millennials putting a little too much effort into parenting?