Archbishop Edgar Peña Parra will take care of issues with the Holy Father on an almost daily basis
Pope Francis has named a Venezuelan bishop as his No. 3, the "sostituto," or "substitute," of the Secretariat of State, who oversees activities with the pope on a nearly daily basis, having perhaps more interaction with the Holy Father than almost anyone else.
Archbishop Edgar Peña Parra, 58, has worked in Vatican diplomacy for more than 25 years, serving in places including Pakistan, Kenya, South Africa, Mexico and in the UN offices in Geneva.
Archbishop Peña succeeds Cardinal Giovanni Angelo Becciu, who has been named prefect of the Congregation for Saints' Causes.
Read more:
Now that's a lotta saints! Vatican's "saint-maker" to retire after 913 canonizations
Peña was ordained a priest in 1985, and made a bishop in 2011.
The Secretariat of State has three main sections. As "sostituto," Archbishop Peña is the head of the Section for General Affairs.
The Vatican's "foreign minister," heads the Section for Relations with States, a post currently filled by Archbishop Paul Richard Gallagher.
Finally, Archbishop Jan Romeo Pawlowski leads the Section for Diplomatic Staff.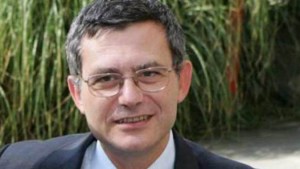 Read more:
Pope picks 1st layman to head a Vatican department