Helpful tips for those who desire happiness and holiness in their every day life.
The Soul of the Apostolate is a profund book that many individuals have turned to over the past century for inspiration. Written by Dom Jean-Baptiste Chautard, a French Trappist monk, the book offers personal advice for souls who want to be an apostle of Jesus Christ. It is meant to encourage and challenge the apostle, exhorting him/her to focus on their spiritual lives before trying to evangelize the world.
Below are several excerpts from this spiritual book, in which Chautard gives his own suggestions in regards to what will lead to a happy and holy life.
Read more:
7 Christian meditation aids for beginners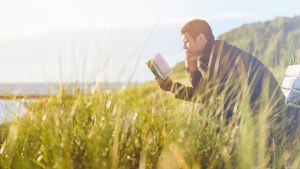 Read more:
Quickly examine your spiritual life with these powerful reflection questions